Sunday, January 25, 2015 at 10:45AM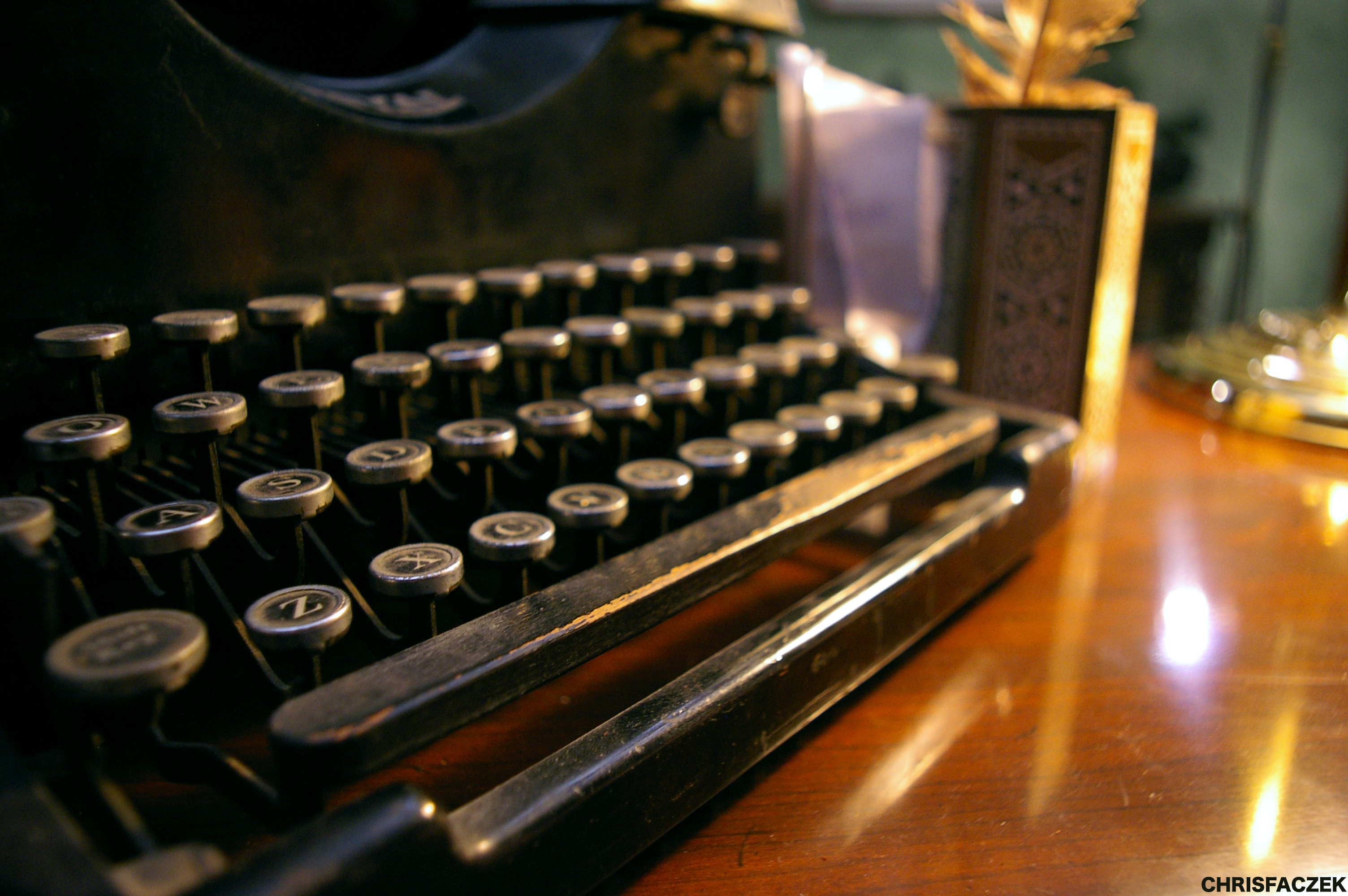 2015 Stella Kupferberg Memorial Short Story Prize
(Deadline March 15 – $1000 and more)
The Stella Kupferberg Memorial Short Story Prize is a writing competition sponsored by the stage and radio series, Selected Shorts. This long-running series at Symphony Space in New York City celebrates the art of the short story by having stars of stage and screen read aloud the works of established and emerging writers. Selected Shorts is recorded for Public Radio and heard nationally.

Selected Shorts, along with Gotham Writers Workshop, is thrilled to announce that the 2015 Stella Kupferberg Memorial Short Story Prize, judged by Karen Russell, will partner with our friends Electric Literature. The Stella Kupferberg Memorial Short Prize is awarded by Selected Shorts, partner Electric Literature, and 2015 guest judge Karen Russell.

The winning entry will receive $1000 and the work will be performed and recorded live at the Selected Shorts performance at Symphony Space on Wednesday, June 10, 2015, and will be published on electricliterature.com. The winning writer will also earn free admission to a 10-week course with Gotham Writers Workshop.

EPOCH Call for Submissions
(Deadline April 15)

EPOCH magazine publishes fiction, poetry, essays, cartoons, screenplays, graphic art, and graphic fiction. The magazine is edited by faculty in the Department of English Program in Creative Writing at Cornell University. EPOCH appears three times per year: in September, January, and May. We read work submitted by literary agencies year-round. We read unsolicited work between 15 September and 15 April of each academic year.
In the nearly two decades since it was launched,
Harvard Review
has emerged as a major American literary journal with an eclectic mix of contributors in a wide variety of genres and styles. Contributors to the journal include: Arthur Miller, Joyce Carol Oates, Seamus Heaney, Jorie Graham, John Updike, John Ashbery, Gore Vidal, and Sharon Olds, as well as those who are making their literary debut. Harvard Review publishes short fiction, poetry, essays, drama, and book reviews. Writers at all stages of their careers are invited to apply, however, we can only publish a very small fraction of the material we receive.
Rattle
is published in several forms, in effort to find as many readers as possible, but the primary version has been our print issue, originally twice per year, but now appearing quarterly in March, June, September, and December. Each issue is roughly 100 pages of poetry, essays, and an interview with a contemporary poet. Summer and winter issues are open; spring and fall issues focus on a specific stylistic, ethnic, or vocational group. Recent tributes have focused on sonnets, African American poets, cowboy poets, visual poetry, and nurses.


The fall 2015 issue will be dedicated to Scientists. The poems may be written in any style, subject, or length, but must be written by poets who have degrees or have had careers in the sciences. Please explain how this applies to you when you submit, or we won't be able to consider it for the theme. We'd love to read any longer narrative essays about the connection between poetry and science. Our issues don't always include essays, but we're always happy to read them when relevant.
The Bernheim Forest Writing Residency is offered in collaboration with Sarabande Books and Bernheim Arboretum & Research Forest. Thus each year two writers will be chosen: one by Sarabande, and one by the Baltic. Thus, all information below refers only to the Baltic's process of selecting a Bernheim Writer-in-Residence.

The Bernheim Forest Writing Residency is located in a beautiful, 14,000 acre forest and nature preserve located near Louisville, KY. The writer receives a $500 honorarium, and resides, for at least 4 weeks, and up to 12 weeks, in a furnished cabin, on the grounds of Bernheim offering all of the modern domestic necessities. The period of the residency is dependent, in part, on Bernheim's overall schedule of visiting artists and writers. In turn,

the writer has an immense amount of say as to when they occupy the residency, having the ability to delay beginning the residency for up to a year of being awarded the residency. Also, residents are welcome to bring their partners and/or their dogs.

The goal in all of Bernheim's activities is to help realize its mission of connecting the people with nature. To that end, Bernheim staff will be available to meet with writers to share their area of expertise and to provide insight and knowledge about the forest and arboretum. Access to a car, for local travel, as needed, is provided. The only requirement of the writer, other than residing at Bernheim for the 4- to 12-week period of the residency, is that they take part in one to two readings arranged by the BWR and Bernheim, during their stay.
Published twice annually by Michigan State University Press, Fourth Genre is a literary journal that explores the boundaries of contemporary and creative nonfiction. Personal essays are welcome—including nature, environmental, and travel essays—as well as memoirs, personal critical essays, and literary journalism. We are also interested in queries for interviews and for reviews of current books.

The judge for our 11th annual Fourth Genre Steinberg Essay Prize had been previously announced in Poets & Writers and the Writers Chronicle as the essayist, editor, and beloved teacher Judith Kitchen, who passed away in early November, to the great sadness of her current and former students, friends, and the larger community of essay-writers everywhere. We at Fourth Genre have asked one of Judith's former students, Kate Carroll de Gutes, to judge this year's contest in Judith's spirit. We hope to receive an abundance of lyric essays, but all forms and modes are welcome. The author of the winning essay receives $1,000; the winning entry will be published in Fourth Genre 18.1 (February 2016).

Covered with Fur Call for Submissions
Covered with Fur is a weekly digital magazine published by A Strange Object. CWF features original fiction and nonfiction—extraordinary writing about ordinary things and candid impressions of the extraordinary.
We're taking a different approach to online publishing. We believe in subtraction, in lingering, in making space. We believe in writing that can hold your attention, and we believe that work can take many forms: microessays, stem-winding columns, innovative stories, long-form pieces serialized over several months. Our contributors include fiction writers and gemologists, translators and cartoonists, photographers and funeral directors. They'll make your brain whir.

Creative Nonfiction Call for Submissions (Theme: The Weather – Deadline April 13)
For an upcoming issue, Creative Nonfiction is seeking new essays about THE WEATHER. We're not just making idle chit-chat; the weather affects us all, and talking about the weather is a fundamental human experience. Now, as we confront our changing climate, talking about the weather may be more important than ever.
Send us your true stories—personal, historical, reported—about fog, drought, flooding, tornado-chasing, blizzards, hurricanes, hail the size of golfballs, or whatever's happening where you are. We're looking for well-crafted essays that will change the way we see the world around us.
Essays must be vivid and dramatic; they should combine a strong and compelling narrative with an informative or reflective element and reach beyond a strictly personal experience for some universal or deeper meaning. We're looking for well-written prose, rich with detail and a distinctive voice; all essays must tell true stories and be factually accurate.
tagged
submission,
submission sunday