Sunday, November 23, 2014 at 7:21AM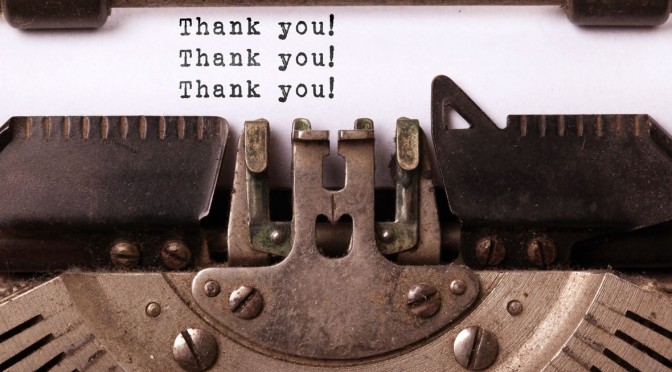 Thanks for reading Submission Sunday every week! If you are published by a venue that you discovered here, we'd love to hear about it: wordcraft@wordcraftla.com.
These workshops combine the rugged beauty of the Oregon Coast with a weekend immersed in all things literary. It is led by editors from Tin House magazine and Tin House Books and their guests, prominent writers of fiction and nonfiction. The program consists of morning workshops and afternoon craft seminars. Evenings are reserved for literary and career discussions and revelry.
Workshops meet for three sessions—Saturday, Sunday, and Monday, from 10:30 a.m. to 1:00 p.m. Each workshop will have no more than six students and will treat two manuscripts per session. You may only enroll in one workshop.

Barrelhouse Call for Poetry Manuscripts (Deadline November 30)
Barrelhouse is looking for our next poetry book! Maybe our next poetry books! First books, second books, whatever books, we're open to your submissions. Barrelhouse is an independent non-profit literary organization. Barrelhouse bridges the gap between serious art and pop culture. Barrelhouse is a biannual print journal featuring fiction, poetry, interviews, and essays about music, art, and the detritus of popular culture. Barrelhouse is a web site that regularly posts new short fiction, nonfiction, interviews, and random stuff. Barrelhouse is produced by writers for readers who are looking for quality writing with an edge and a sense of humor. Stories originally published in Barrelhouse have been featured in the Best American Nonrequired Reading, Best American Science Fiction and Fantasy, and the Million Writer's Award.

Clockhouse Call for Submissions (Deadline December 1)
Dare. Risk. Dream. Share. Ruminate.

How do we understand our place in the world, our responsibility to it, and our responsibility to each other? Clockhouse is an eclectic conversation about the work-in-progress of life—a soul arousal, a testing ground, a new community, a call for change. Join in.
Clockhouse accepts works of poetry, fiction, memoir, creative nonfiction, and dramatic works for stage or screen. We encourage submissions from both established and emerging writers.

The Conium Review Flash Fiction Contest (Deadline December 15 – $300)
The winning flash fiction piece will be published on The Conium Review Online Compenium site. The story will also be made into a broadside or micro-chap that will be given away for free to attendees of next year's AWP conference. The winning author receives $300 and a copy of the judge's latest book. This year's contest judge is Ashley Farmer. Ashley is the author of The Women (Civil Coping Mechanisms, forthcoming in 2016), Beside Myself (Tiny Hardcore Press, 2014), and Farm Town (Rust Belt Bindery, 2012). She's also the Co-Managing Editor of Juked.
The Conium Review publishes innovative writing. We lean toward unconventional plots, bizarre settings, and experimental language. Make it weird. We are especially interested in work from women, LGBTQ authors, and writers of color. We work with Submission Bombers and other groups to encourage submissions from marginalized writers. We find that these writers often tell the kinds of stories that "mainstream" writers cannot or do not. Along with the journal, we occasionally publish or promote special projects, including chapbooks, readings, and writing workshops. We donate a portion of every print-run to charity bookstores and nonprofits including Open Books, Better World Books, and Housing Works Bookstore Cafe.

The Butter Call for Submissions
The Butter is the slick sister site to The Toast. Please submit UNPUBLISHED work only which includes no work that has been published on your blog. Yes, we pay all contributors, though admittedly, we cannot pay writers as much as they deserve.
There are no guidelines beyond what you will find at the submission manager. I no longer have patience for guidelines mostly because writers ignore them anyway. There is no need to ask me about my preferences or length requirements. Use common sense and send me writing I can't live without. If your submission is "time sensitive," The Butter probably isn't the right home for your work. There are countless publications that already do that sort of thing very well. I even write for some of them.

We're going to trust the writers we publish. We're going to trust their words. We're going to trust our taste. We're going to trust you. We're going to respect your time and intelligence.

Women's National Book Association 2014 Writing Contest (Deadline January 15 – $250)
WNBA is a vibrant national organization. There are chapters with individual Active Members in nine cities, individual Network Members across the country, numerous corporate Sustaining Members, and chapter Honorary Members in the world of books and beyond. WNBA is a broad-based non-profit organization with some 800 members across the country, three distinguished national awards, and a history of lively events in chapter cities and elsewhere. This year, the WNBA Writing Contest will feature three categories of writing:
Fiction
Creative Non-Fiction
Poetry
We are seeking your best work for our national writing contest. Winning entries will be published in a special issue of The Bookwoman–the national newsletter of the WNBA. First place winners receive $250 cash prize. Second, third and honorable mentions will be published with the first place winners in the contest edition of The Bookwoman. Open to all writers 18 or older writing in English.

LitroNY Call for Fiction Submissions (New Online Fiction Editor Jim Ruland)
We welcome our new Online Fiction Editor Jim Ruland to LitroNY Online. Jim explains what he's looking for, in terms of submissions for Fiction pieces for the LitroNY Fiction Slot.
The very best kind of writing doesn't provide an experience – it is an experience – no different from an unexpected journey, or an incredible meal. And when it's time to part, I'm sorry to do so but now I can take the spark with me. When it comes down to it, I'm a pleasure seeker. I want to be captivated. Beguiled. Bamboozled. Taken hostage.
There is pleasure in laughter, pleasure in every kind of emotion when the artist is like a pickpocket. Give me an artist who is willing to ask him or herself a hundred bothersome questions rather than one who can execute a perfect sentence before coffee.
I admire work that collides forms, hybridizes genres and is generally difficult to define. I don't need to know the names of the leaves in the teapot to enjoy the brew. I like lines that resonate like a bullet off bell in a church tower, passages that resonate with the roar of a lion that is finally tired of rotting away in the zoo.
I want to forget everything I think I know. Take me someplace I can't get to on my own.

The Bogliasco Foundation Residency Fellowship (Bogliasco, Italy – Deadline January 15)
The Bogliasco Foundation supports the Arts and Humanities by providing residential Fellowships at its study center in Italy's most vibrant, historic crossroads, where gifted artists and scholars of all cultures come together to connect, create and disseminate significant new work.
Approximately 50 fellowships—or residencies—are awarded to artists and scholars in the various disciplines of the Arts and Humanities (Archaeology, Architecture, Classics, Dance, Film/Video, History, Landscape Architecture, Literature, Music, Philosophy, Theater, and Visual Arts). Although the Fellowship is not a cash prize, Fellows are provided with living quarters, separate private studios and full board for a month at the Study Center in Bogliasco, Italy.
Located in the fishing village of Bogliasco near Genoa, in a region of extraordinary beauty whose landscape has stimulated creative expression for centuries, the Bogliasco Foundation offers one-month residencies to individuals who can demonstrate notable achievement in the Arts and Humanities: those disciplines that seek to understand our place in the world, shaping and defining what it means to be human.
Upcoming Deadlines
tagged
submission,
submission sunday