Saturday, November 14, 2015 at 6:47PM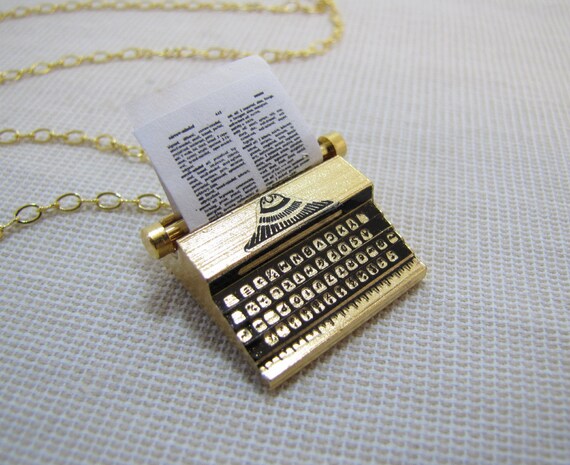 Print-Oriented Bastards was established by Marci Calabretta and Ines Pujos in Pittsburgh, PA after being awarded the Charles C. Dawe Memorial Award from Carnegie Mellon University. The first issue was released in Fall 2011. Since then, artists and writers from all over the States and as far-reaching as Mexico and the UK have been included in the journal, from first-time publications to award-winning work. In Summer 2014, the journal switched from print-only to an online magazine.

Print-Oriented Bastards
is an independent press looking to publish original work from emerging writers and artists. We accept any genre, including but not limited to fiction, nonfiction, poetry, artwork, and hybrids. We release four online issues per year, and read submissions year-round.

Midwestern Gothic is a quarterly print literary journal out of Ann Arbor, Michigan, dedicated to featuring work about or inspired by the Midwest, by writers who live or have lived here. Midwestern Gothic aims to collect the very best in Midwestern writing in a way that has never been done before, cataloging the oeuvre of an often-overlooked region of the United States ripe with its own mythologies and tall tales.
Don't be fooled by our name. Gothic fiction is often defined as the inclusion of deeply flawed, often "grotesque" characters in realistic (and, oftentimes unpleasant) settings/situations. At Midwestern Gothic, we take to heart the realistic aspects of Gothic fiction. Not every piece needs to be dark or twisted or full of despair, but we are looking for real life, inspired by the region, good, bad, or ugly. Ultimately, we're striving to catalog the best of Midwestern writers, and whether it be pieces physically set in the Midwest, or work inspired by your time living here, we want it.

The Chattahoochee Review Lamar York Prizes for Fiction and Nonfiction (Deadline January 31 – $1000)
Two prizes of $1,000.00 each and publication in The Chattahoochee Review are awarded to a winning story and essay in the annual Lamar York Prizes for Fiction and Nonfiction, which honor the founder and former editor of The Chattahoochee Review. The Chattahoochee Review is a literary journal sponsored by Georgia Perimeter College. Appearing regularly since 1981, we appeal to the educated general public for our readership and over the years have expanded our focus to include both international readers and writers.
Although our roots are in the South and we publish important writers such as William Gay, George Singleton, and Natasha Trethewey, we also publish writers from other regions of the U.S. and other countries such as China, Denmark, France, and Mexico. We are committed to exploring literature in translation and to writers who transgress borders, cultural and otherwise. While the Review features poetry, fiction, nonfiction, interviews, reviews, and occasional graphic work, we are also open to nontraditional forms. We value established writers but take great pride in discovering new voices. Work from The Chattahoochee Review is regularly featured in nationally published anthologies and books.
Posit
publishes a stimulating, dynamic selection of the finest new poetry, prose and visual art — accomplished, sophisticated work that may be eclectic in style but is always innovative, challenging, and aesthetically broadening. We believe in de-Balkanizing the literary and visual arts scenes by providing an aesthetically beautiful showcase for carefully curated, highly innovative work that is not circumscribed by affiliation with any specific aesthetic or artistic movement. We are committed to publishing work by writers and artists of all nationalities, ages, races, gender identifications, sexual preferences, and career stages. We also believe in supporting our contributors, nominating their work for the Pushcart Prize, Best of the Net, etc., and publicizing their triumphs via social media.

Posit publishes four issues per year of finely crafted contemporary literary and visual art. Due to the large number of excellent submissions we receive, we are currently reading for publication in mid- and late-2016. We are looking for innovation, aesthetic vision, and accomplished craftsmanship. Our tastes are non-sectarian, with an interest in the experimental.
From Nobel laureates to debut novelists, international translations to investigative journalism, each themed issue of
Granta
turns the attention of the world's best writers on to one aspect of the way we live now.
Granta
does not have a political or literary manifesto, but it does have a belief in the power and urgency of the story and its supreme ability to describe, illuminate and make real.
Granta
magazine was founded in 1889 by students at Cambridge University as The Granta, a periodical of student politics, badinage and literary enterprise, named after the river that runs through the town. In this original incarnation it published the work writers like A.A. Milne, Michael Frayn, Stevie Smith, Ted Hughes and Sylvia Plath.

CutBank sponsors a variety of contests, including the Montana Prize in Fiction, Montana Prize in Creative Nonfiction, and the Patricia Goedicke Prize in Poetry, as well as our annual CutBank Chapbook Contest. Please send only your best work. With all three of these awards, we're looking for work that showcases an authentic voice, an original perspective, and a willingness to push against the boundaries of form.
We're proud of CutBank's forty years as Montana's foremost literary magazine, founded in 1973 by the Creative Writing program at the University of Montana and helmed initially by favorite literary son William Kittredge. We publish two print issues a year of compelling poetry, fiction, and literary nonfiction by established writers and new voices alike.
We're global in scope, but with a regional bias. Over the years, we've been privileged to feature work by Wendell Berry, Louise Erdrich, Richard Hugo, Seamus Heaney, James Welch, Patricia Goedicke, James Lee Burke, Chris Offutt, Aimee Bender, Steve Almond, and a number of other writers whose work we're fond of. That's the joy, we think, of both publishing and reading a publication like CutBank: discovering and developing a fondness for new work.

Fugue Call for Submissions (Deadline May 1)
Begun in 1990 by the faculty in the Department of English at University of Idaho, Fugue has continuously published poetry, plays, fiction, essays, and interviews from established and emerging writers biannually. We take pride in the work we print, writers we publish, and the presentation of each and every issue. Working in collaboration with local and national artists, our covers display some of the finest art from photography and digital art to ink drawings and oil paintings. We believe that each issue is a print and digital artifact of the deepest engagement with our culture, and we make it our personal goal that the writing we select and presentation of each issue reflect the reverence we have for art and letters.
To honor the respect we have for our contributors and in spite of financial challenges, Fugue pays for the work we publish. In addition to a copy of the journal in which their work appears, contributors are also compensated for every piece we accept. Fugue is managed and edited by graduate students in the English and Creative Writing Programs at University of Idaho in Northern Idaho, one of the nation's most beautiful regions covered with wilderness areas, mountains, rivers, and lakes.

Writer's Digest Short Short Story Competition (Deadline November 16 – $3000)
We're looking for short stories! Think you can write a winning story in 1,500 words or less? Enter the 16th Annual Writer's Digest Short Short Story Competition for your chance to win $3,000 in cash, get published in Writer's Digest magazine, and a paid trip to our ever-popular Writer's Digest Conference! The winning entries will be on display in the 16th Annual Writer's Digest Competition Collection.

Upcoming Deadlines
tagged
submission,
submission sunday