Sunday, November 4, 2018 at 11:37AM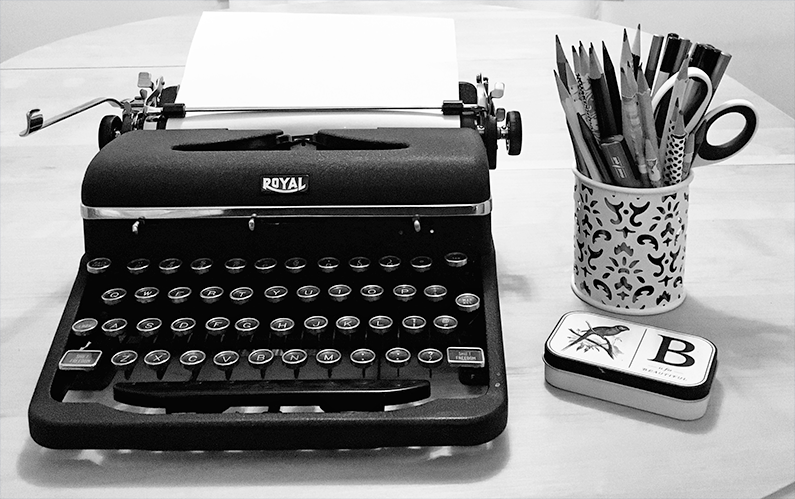 Our consultants can help you edit your drafts, prepare your submissions, and find places to submit! Contact us for customized submission assistance.

The Black Mountain Institute and The Believer Fellowships (Deadline November 11)
The Beverly Rogers, Carol C. Harter Black Mountain Institute + The Believer magazine invite applications for residential fellowships for the 2019-20 academic year. Visiting fellows will join a community of creative writers and scholars in a thriving literary scene in Las Vegas and on the campus of UNLV, supported by individuals and groups who share our commitment to bringing writers and the literary imagination into the heart of public life. For writers who have at least one book published by a trade press or a significant literary press.

The A3 Press Call for Manuscript Submissions (Deadline November 20)
We're launching a new small press: The A3 Press. We'd love you to share your work with us. Do you have a series of poems or short stories, or maybe a long story that can be spread out over several pages? How about a short play in 12 parts or scenes, or even 12 very short plays? Do you have a combination of drawings and short stories? Or poems and photographs? Or maybe 12 drawings or photographs without text that would fit into our A3 map-fold format?
Think of us as a chapbook press, a place for work that might struggle to find a traditional home, work that's lyrical and intense, a bit weird, perhaps, hybrid, experimental. We also welcome work that's traditionally beautiful. We like work that is urgent, that says something about what it's like to be alive at this point in history. Our first six titles will appear in early 2019. We'll then publish six new titles every six months.
Each title will receive individual care. As we do with all our publications, we want The A3 Press' titles to be intriguing objects as well as inspiring and thought-provoking reads. We work closely with our writers and artists throughout the editing process, and will make sure the design, paper, and packaging are relevant to each title.

The Madison Review Phyllis Smart-Young Prize in Poetry and the Chris O'Malley Prize in Fiction (Deadline December 1 – $1000)
The Madison Review annually hosts the Phyllis Smart-Young Prize in Poetry and the Chris O'Malley Prize in Fiction. The finest unpublished short story (30 page max), and the finest group of three unpublished poems will be awarded $1,000 with publication in the issue of The Madison Review.

The Madison Review is an independent literary arts journal published through the University of Wisconsin-Madison Creative Writing Department. Published semiannually, each issue of The Madison Review contains previously unpublished fiction, poetry, and art as well as interviews with well-known writers. The Madison Review is also committed to bringing literary arts to the community by hosting readings, discussions and other events.

Pembroke Magazine Call for Submissions (Deadline March 31)
When Norman Macleod (1906-1985) founded Pembroke Magazine in 1969, he had already edited some of the top "little" magazines in the country, including Morada (1929-30), Front (1930-31), Maryland Quarterly (1942-44), and the Briarcliff Quarterly (1944-47). Macleod edited Pembroke Magazine for ten years, when poet and North Carolina native Shelby Stephenson assumed the editorship. Stephenson, current Poet Laureate of North Carolina, served as editor from 1979 until his retirement in 2010. Jennifer Key, winner of the 2012 Tampa Review Prize for Poetry, served as interim editor from 2010-12. Jessica Pitchford, former editor-in-chief of The Southeast Review, held the post of editor of Pembroke Magazine from 2012 - 2017. The current editor, Peter Grimes, started his position in August 2017.
Published at the University of North Carolina at Pembroke, Pembroke Magazine has been printed annually since its founding. It has grown from a student publication of forty-eight pages to a book-length publication international in scope, featuring poetry, fiction, nonfiction, interviews, and visual art from North Carolina, the United States, and beyond. Peruse the pages and get to know this unique publication, providing the best literary offerings from North Carolina and beyond since 1969.

Boulevard Short Fiction Contest for Emerging Writers (Deadline December 31 – $1500)
$1,500 and publication in Boulevard awarded to the winning story by a writer who has not yet published a book of fiction, poetry, or creative non-fiction with a nationally distributed press.

Boulevard was founded in 1984 in New York City and incorporated in 1985 as a nonprofit by writer Richard Burgin. Its first issue, published January 2, 1986, featured fiction by Nobel laureate Isaac Bashevis Singer, poetry by Kenneth Koch, and interviews with renowned composers Philip Glass and Steve Reich and an essay on John Dos Passos and the Soviet Cinema. By its third issue in 1987, Boulevard had attained national bookstore distribution, which continues into the present.

Mental Papercuts Call for Submissions
We accept pieces of fiction and creative nonfiction under 1,000 words. There's no minimum requirement for length, only quality—if you think you can make us cry in a tweet, hit us with your best shot. We typically favor stories with a strong personality and are open to any genre and style! We value diverse voices and encourage submissions from all walks of life. We love experimentation with form, tone, and subject matter, but we're not interested in gimmicks or shock value—your story should still be able to stand on its own. Most importantly, don't bore us! We're here to engage, entertain, and challenge, not validate your English degree.

Beloit Fiction Journal Hamlin Garland Award for the Short Story (Deadline December 10 – $2000)
$2,000 and publication will be awarded to the top unpublished story on any theme. The judge for this year's contest is Bonnie Nadzam, author of Lions: A Novel.
The Beloit Fiction Journal publishes the best in contemporary short fiction. Traditional and experimental narratives find a home in our pages. We publish new writers alongside established writers. Our fiction-only format allows us to consider very long as well as very short stories. We occasionally publish excerpts.

Mid-American Review Sherwood Anderson Fiction Prize and James Wright Poetry Prize (Deadline November 30 – $1000)
The people of Mid-American Review seek to publish works of fine literary art from a diverse body of artists. We are on the lookout for work that has the power to move and astonish us while displaying the highest level of craft. We dedicate ourselves to encouraging, nurturing, teaching, and learning from the writers we meet through careful consideration of their work and meaningful dialogue. The writers in each issue shall include both well established poets and authors and brand new voices.
Because the acts of writing and reading force people to slow down and examine the world and their part in it, MAR is in a position to foster peace and understanding and to make a positive difference, and we fully embrace the challenge of making the world a better place through literature. We are dedicated to finding new audiences for contemporary writing and to building the audience for our journal, while also providing an outlet for professional development and personal growth among staff members.
Upcoming Deadlines
The Black Mountain Institute and The Believer Fellowships (Deadline November 11)
One Story Adina Talve-Goodman Fellowship (Deadline November 15)
The A3 Press Call for Manuscript Submissions (Deadline November 20)
New England Review Call for Submissions (Deadline November 30)
Mid-American Review Sherwood Anderson Fiction Prize and James Wright Poetry Prize (Deadline November 30 – $1000)
The Normal School Call for Submissions (Deadline December 1)
The Madison Review Phyllis Smart-Young Prize in Poetry and the Chris O'Malley Prize in Fiction (Deadline December 1 – $1000)
Beloit Fiction Journal Hamlin Garland Award for the Short Story (Deadline December 10 – $2000)
Embark Call for Submissions (Deadline December 15)
Red Bike Review Short Fiction Contest (Deadline December 31 – $1500)
Boulevard Short Fiction Contest for Emerging Writers (Deadline December 31 – $1500)
Black Heart Magazine Call for Submissions (Theme: We'll Always Have Paris (Or Will We?) – Deadline December 31
Light Bringer Project The Roswell Award and The Tomorrow Prize 2019 (Deadline January 28 & February 18)
Creative Nonfiction Call for Submissions (Theme: Memoir - Deadline February 25 – $2500)
Gulf Coast: A Journal of Literature and Fine Arts Call for Submissions (Deadline March 1)
Pembroke Magazine Call for Submissions (Deadline March 31)
Waxwing Call for Submissions (Deadline May 1)
Dorothy Call for Manuscript Submissions (Deadline May 1)
tagged
submission,
submission sunday