Sunday, January 28, 2018 at 7:01AM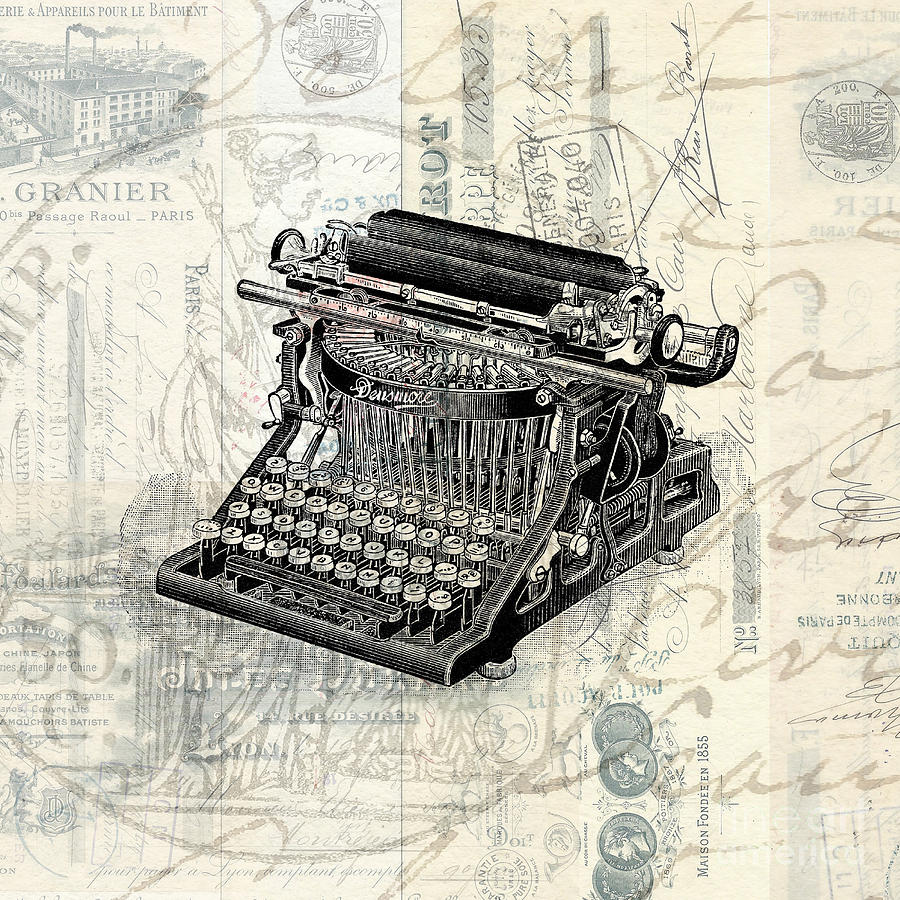 Our consultants can help you edit your drafts, prepare your submissions, and find places to submit! Contact us for customized submission assistance.

The BAU Institute Camargo Arts Residency Award (Cassis, France – Deadline January 31)
The BAU Institute Residency offers international mid-career artists, who have been working independently for over ten years, apartments and workspaces at no cost. Hosted by the Camargo Foundation, the BAU Institute's Residency award supports artists working in the visual arts, film, performance, and writing on a secluded campus in Cassis, France.
The BAU Institute Residency provides artists a singular opportunity to devote intense focus on projects within an inspiring campus perched above the Mediterranean Sea. Residents are free to create their own schedule of studio practice combined with group dinners and outings. Film screenings, readings and studio presentations also support a vibrant community among Fellows. The setting enables undisturbed creativity, while still offering interaction with the local village of Cassis and the nearby city of Marseille.


Territory Call for Submissions (Theme: Love – Deadline March 1)

Territory is a literary project about territories and the maps that will always fail to capture them. It's about the naive dream of objectivity, and how we use the act of representation to both hide and broadcast our subjectivities.
For our eighth issue, Love, we are seeking work that gets lost in this complicated space and its many maps. Consider the many types of love: at first sight, blind, calf, cupboard, free, of the game, poly, star-crossed, tough, true, unconditional, Greek: familial (storge), friendly (philia), romantic (eros), and divine (agape), Chinese: benevolent (ren, 仁) and universal (jiān'ài, 兼愛). Consider the places and spaces of love: altars, bedrooms, bordellos, cruising spots, dating apps, erogenous zones, grottos, key parties, motels, public, Valentine's Day, Lover's Lane, The Tunnel of Love, The Love Ranch. The temporalities of love: everlasting, fleeting, til death; affairs, anniversaries, date nights, shotgun weddings, singles nights, speed dating. The art and industry of love: erotica, love letters, odes, palinodes, romance paperbacks, serenades, sex toys, slow jams; Kama Sutra, Loveline, The Love Boat, The Love of a Good Woman. The people: Aphrodite/Venus, Casanova, Dr Terri, The Love Doctor®, Eros/Cupid, Kāmadeva, Min, St. Valentine. And above all else, consider what, whom, and how you love, even if there is no why.

Arts & Letters Call for Submissions (Deadline January 31)
For nearly twenty years, Arts & Letters has attracted both emerging and well established writers, publishing the likes of R.T. Smith, Denise Duhamel, Donald Hall, Bret Lott, Maxine Kumin, Sonja Livingston, Opal Moore, Bob Hicok, Xu Xi, Lia Purpura, Marianne Boruch, and David Kirby. Arts & Letters also boasts an all-new design, including beautiful full-color covers designed by Peter Selgin. Add these changes to the new, much-improved website and plenty of upcoming features, such as reviews of other journals and an archives spotlight section, and Arts & Letters is looking more lively and exciting than ever.
Our editors seek work that doesn't try too hard to grab our attention, but rather guides it toward the human voice and its perpetual struggle into language. We're open to both formal and experimental fiction, nonfiction, and poetry; we're also open to work that defies classification. Above all, we look for work in which we can feel writers surprising themselves.

Gigantic Sequins 2018 Winter Contests in Flash Non-fiction & Poetry Comics (Deadline March 10 – $100)
Gigantic Sequins is happy to be your favorite black & white print literary arts journal. GS was born in Brooklyn, grew up in Philadelphia, and currently lives primarily in Breaux Bridge, Louisiana, with outposts throughout the US in Chicago, San Francisco, Los Angeles, & more. We're known for the quality fiction, poetry, creative non-fiction, art, & comics we print as well as our unique design & aesthetic. Our editors like to publish writers & artists who have their hands in various sorts of figurative creative cookie jars, as well as writers & artists at a variety of different stages in their careers. We publish two issues each year, one in the summer and one in the winter. Our all-volunteer staff helps cultivate a space for writing & art that reaches beyond the printed literary arts & into other parts of our neighborhoods. We aim to be the print literary arts journal on your shelf that starts a lasting conversation.


Beecher's Magazine Call for Submissions (Deadline February 14)
Beecher's is now open for submissions! We seek to publish diverse voices, including works by writers who are people of color, queer, transgender, disabled, indigenous, international, and/or underrepresented in literary magazines. Beecher's magazine, published annually in Lawrence, Kansas, and run by the students of the graduate program in English at the University of Kansas, seeks the best in fiction, creative nonfiction, and poetry from both emerging and established authors. Beecher's accepts poetry, fiction, and nonfiction submissions from September 1st to February 14th.

In 1856, Henry Ward Beecher, a prominent abolitionist, publicly stated that when it came to Kansas slaveholders, there was more moral power in a Sharps rifle than there was in the Bible. Following his speech, the Sharps rifle quickly became known as a "Beecher's Bible." Rifles being shipped to fellow abolitionists in Kansas were shipped in containers marked as "Books" or "Beecher's Bibles" in order to sneak them past pro-slavery fighters and to keep from raising any suspicion in the federal and state authorities, who prohibited the shipping of arms to the area. Hundreds of Beecher's Bibles were brought to the region in the fight to make Kansas a free state.

Barrelhouse Books Call for Nonfiction Submissions (Deadline January 31)
Barrelhouse Books is looking for its next manuscript to publish. This go-round, we're on the hunt for innovative nonfiction: book-length projects that experiment in some way with form, or take an unusual vector through their subject matter. We realize that's a little vague, so what we're asking for, rather than a full manuscript, is a brief note telling us about your project. If it sounds like our kind of thing, we'll get back to you and ask to see the whole manuscript.
So, why are we doing things this way? Last time we had an open call for submissions we asked for full manuscripts, and while that netted us a book we love—the wonderful novel, Year 14—the process on our end was pretty overwhelming. And we realized that a lot of the books people submitted just weren't right for us—which isn't a statement about the quality of those books, but on our own editorial idiosyncrasies. We want to publish a book that's "our kind of thing," but it's not so easy to define what "our kind of thing" is. Often, we don't know it until we see it. So we thought this would be easier for all involved—you give us a sense of your project, and we decide whether it sounds like our kind of deal. If it does, we'll follow up and ask for more.

Fugue Annual Writing Contest (Deadline March 15 – $1000)
Every year, Fugue hosts our Annual Writing Contest, publishing winners in both prose and poetry and awarding them $1,000 each. We are excited to announce that this year's contest judges are Vijay Seshadri (poetry) and Carmen Maria Machado (prose).
Begun in 1990 by the faculty in the Department of English at University of Idaho, Fugue has continuously published poetry, plays, fiction, essays, visual-text hybrids, and interviews from established and emerging writers biannually. We take pride in the work we print, writers we publish, and the presentation of each and every issue. Working in collaboration with local and national artists, our covers display some of the finest art from photography and digital art to ink drawings and oil paintings. We believe that each issue is a print and digital artifact of a deep engagement with our culture, and we make it our personal goal that the writing we select and presentation of each issue reflect the reverence we have for art and letters.
Fugue is managed and edited by graduate students in the English and Creative Writing Programs at University of Idaho in Northern Idaho, one of the nation's most beautiful regions covered with wilderness areas, mountains, rivers, and lakes.

Akrai Residency Program (Palazzolo Acreide, Sicily – Deadline January 31)
Akrai is an international multidisciplinary arts residency program on the island of Sicily, with a strong emphasis on interaction with the local community and collaboration among peers. Akrai's mission is to nurture the arts by offering creative individuals an opportunity to develop new work in a stimulating environment. Akrai seeks to offer a platform for a better understanding of the rich and complex heritage of Sicily—with its layers of history and tradition and multifaceted contemporary issues—by facilitating a cultural exchange between the local community and artists from across the world.At the local level, Akrai aims to forge new connections between the surrounding community and the contemporary arts, encouraging community members to become active participants in the cultural dialogue. The next residency session will take place from August 6 -26, 2018. 2018 is a special thematic edition of Akrai Residency: we accept submissions with project proposals that reflect upon the theme of Tempo Lento (Slow Time) in any possible interpretation, and in any disciplines we offer residencies for.

Upcoming Deadlines
tagged
submission,
submission sunday