Saturday, January 7, 2017 at 12:56PM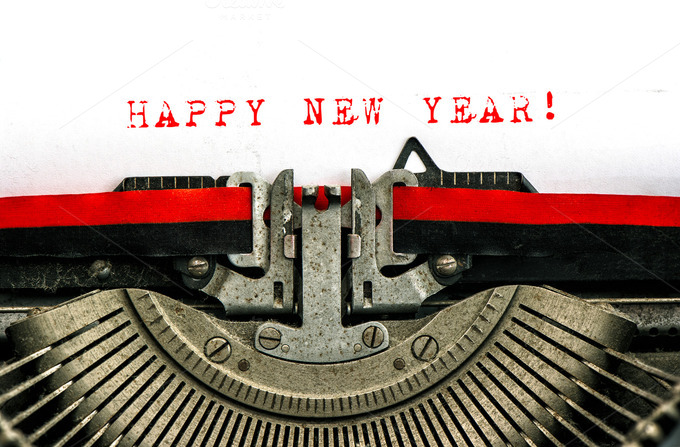 Portland Review has been publishing exceptional local and international writing and art since 1956. The journal is produced by the graduate students in Portland State University's English Department, and for sixty years Portland Review has promoted the works of emerging writers and artists alongside the works of well-established authors. Past contributors include Brian Doyle, Keith Flynn, Tess Gallagher, Ursula K. Le Guin, Christopher Howell, Richard Hugo, David Ignatow, William Kittredge, Yusef Komunyakaa, Valzhyna Mort, Lance Olsen, Kevin Sampsell, Peter Sears, William Stafford, Primus St. John, Brian Turner, and Lidia Yuknavitch. We are generally looking for unique voices and publish quality writing. We also like to display the multitudes of Portland, especially those whose voices have been pushed out of the literary mainstay.

We've always loved chapbooks for their brevity and intensity. At a few dozen pages, a great chapbook is the perfect reading experience for the 21st century—not too long, not too short: They're Goldilocks of the poetry world. So we wanted to do for chapbooks what we've done for poems with the Rattle Poetry Prize—provide a fair, fun, and friendly way to make the most of what they offer. The idea for this project came from our conversation with Jan Heller Levi, where she described how the Walt Whitman Award launched her career: "It was wonderful, but it was also a bad introduction to the world of poetry publishing. [Fox laughs] As if every publisher is going to send out 5,000 copies and your book will be everywhere." Every publisher can't do that—but
Rattle
can.

How it works:
1) Send us a story and a postcard—the relationship can be as strong or as tangential as you like, so long as there is a clear connection between the story and the image.
2) If you're not sure where to look for a postcard, you can make your own or visit Wikimedia Commons.
3) The story can be fiction or non-fiction; maximum length is 500 words.
Conjunctions:68 Call for Submissions
(Inside Out: Architectures of Experience – Deadline February 1)

Conjunctions:68, Inside Out: Architectures of Experience will comprise a narrative map of writings that investigate the vast range of architectures crucial to our being: stories, poems, and essays that center around a meaningful, pivotal architectural structure or space. Architectures may range from mansions, shanties, trailers, and high-rise flats to cliff dwellings, hotels and motels, hospitals and retirement communities, dorms, train stations, tents, deer stands, pillow forts, dollhouses, dioramas, scale models, beehives, birds' nests, anthills, caves, film sets, cages, monasteries, sewer tunnels, and more. We accept short- and long-form fiction, poetry, and creative non-fiction. We do not accept academic essays or publish book reviews.
Hazlitt accepts original journalism, investigative features, international reporting, profiles, essays (personal, literary and illustrated), comics, cultural criticism, humour and fiction pitches. If there's one unifying trait among the best Hazlitt pieces, it's that their writers are clearly passionate about them—what's the story you've always wanted to tell, that only you can?
It's helpful for us if you can include a proposed word count. In addition, we're always looking for pitches for these three sections:
Hazlitt Firsts: Reviews of experiencing generally mundane things for the very first time as adults. Low intensity, but at best pretty funny and possibly revealing—finally interacting with firmly established pieces of culture/the world at large. 500-1000 words.
Close Reads: The Close Read is a careful look at a component part of a thing we love—a single song, a chapter, a scene, an ingredient—often with some helpful commentary from the creators themselves. Here's a great example from Bethlehem Shoals.
Indefensible: A short humorous essay defending an opinion or theory that is somewhat ridiculous.

Penny Call for Submissions (Deadline March 1)
Penny

is the zine of experiments in illustrated prose, published by

Sixpenny & Co

. We aim to be a thoughtful, accessible and collaborative literary magazine. Engagement with our readers and contributors is vital to our purpose!

We are looking for prose poetry, creative nonfiction, or fiction between
500
and
2500
words. All prose will be illustrated by an illustrator of our choice prior to publishing.
From January 1st to January 31st, submit short stories and essays of up to 25 pages or a set of 1-3 poems. Winners in each genre will receive $2,000 and publication.
This Year's Judges:
Justin Torres, Fiction
Ada Limón, Poetry
Robin Hemley, Nonfiction

Crazyhorse has been publishing the best established and emerging writers for over 50 years. The work we've published has recently been reprinted in Best American Short Stories, Best American Poetry, Best New Poets, Best American Experimental Writing, and The Pushcart Prize, among other places.

The Frankenstein Bicentennial Dare (Deadline March 20 – $10,000 – and July 31)
1) Creative Nonfiction magazine is daring writers to write original and true stories that explore humans' efforts to control and redirect nature, the evolving relationships between humanity and science/technology, and contemporary interpretations of monstrosity.
Essays must be vivid and dramatic; they should combine a strong and compelling narrative with an informative or reflective element and reach beyond a strictly personal experience for some universal or deeper meaning. We're open to a broad range of interpretations of the "Frankenstein" theme, with the understanding that all works submitted must tell true stories and be factually accurate. Above all, we're looking for well-written prose, rich with detail and a distinctive voice.
Creative Nonfiction editors and a judge (to be announced) will award $10,000 and publication for Best Essay and two $2,500 prizes and publication for runners-up. All essays submitted will be considered for publication in the winter 2018 issue of the magazine.
2) Frankenstein is a classic of Gothic literature – a gripping, tragic story about Victor Frankenstein's failure to accept responsibility for the consequences of bringing new life into the world. In this dare, we're challenging you to write a scary story that explores the relationship between creators and the "monsters" they create.
Almost anything that we create can become monstrous: a misinterpreted piece of architecture; a song whose meaning has been misappropriated; a big, but misunderstood idea; or, of course, an actual creature. And in Frankenstein, Shelley teaches us that monstrous does not always mean evil – in fact, creators can prove to be more destructive and inhuman than the things they bring into being
Tell us your story in 1,000 – 1,800 words on Medium.com and use the hashtag #Frankenstein200. Read other #Frankenstein200 stories, and use the recommend button at the bottom of each post for the stories you like. Winners in the short fiction contest will receive personal feedback from Hugo and Sturgeon Award-winning science fiction and fantasy author Elizabeth Bear, as well as a curated selection of classic and contemporary science fiction books and Frankenstein goodies, courtesy of the NaNoWriMo team.
tagged
submission,
submission sunday