Saturday, April 20, 2019 at 9:29AM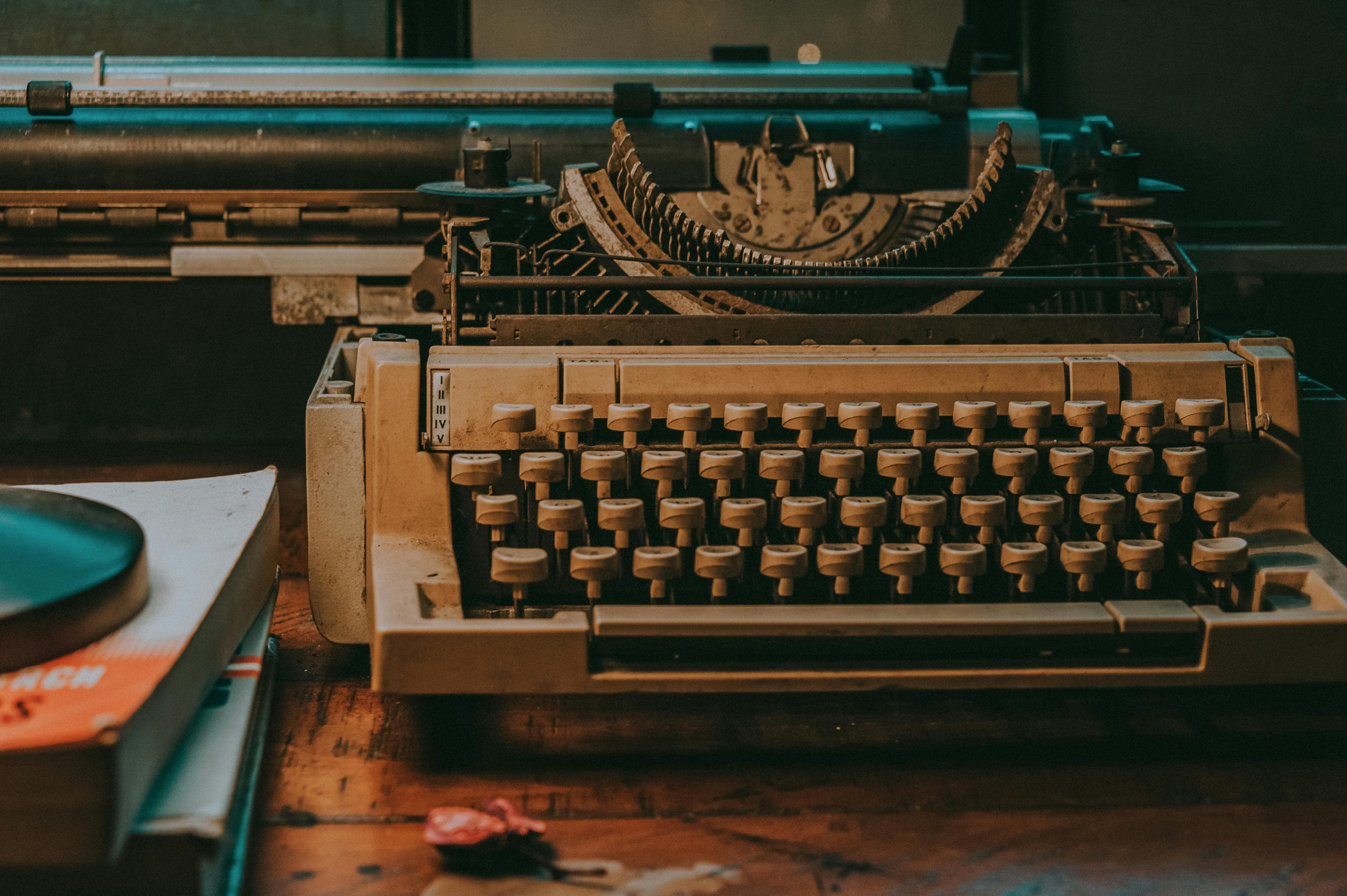 Our consultants can help you edit your drafts, prepare your submissions, and find places to submit! Contact us for customized submission assistance.

If you would like to receive the Submission Sunday list by email every other Sunday, please sign up for the WWLA newsletter.

PEN America Writing for Justice Fellowship (Deadline May 15)
PEN America's Writing for Justice Fellowship will commission six writers—emerging or established—to create written works of lasting merit that illuminate critical issues related to mass incarceration and catalyze public debate.
The PEN America Writing for Justice Fellowship aims to harness the power of writers and writing in bearing witness to the societal consequences of mass incarceration by capturing and sharing the stories of incarcerated individuals, their families, communities, and the wider impact of the criminal justice system. Our goal is to ignite a broad, sustained conversation about the dangers of over-incarceration and the imperative to mobilize behind rational and humane policies. As an organization of writers dedicated to promoting free expression and informed discourse, PEN America is honored to have been entrusted by the Art for Justice Fund to engage the literary community in addressing this pressing societal issue.

F(r)iction Call for Submissions
F(r)iction is the imprint of the international literacy nonprofit Brink Literacy Project. At the heart of our mission to increase literacy rates and engagement with storytelling, F(r)iction draws together the best works from our education programs and submissions.

For our print magazine, we accept short fiction, flash fiction, creative nonfiction, poetry, and comics—regardless of genre, style, or origin. Experimental, nontraditional, and boundary-pushing literature is strongly encouraged. Show us your wildest and weirdest! To get an idea of the kind of work we look for, we strongly encourage you to check out a past issue of F(r)iction, available in our shop. On our blog, we look to feature underrepresented voices and view points, with writing that challenges the norm and eschews the commonplace. Additionally, we want to be a home for webcomics that explore issues both universal and extraordinary.

New Letters Conger Beasley Jr. Award for Nonfiction, Patricia Cleary Miller Award for Poetry, and Robert Day Award for Fiction (Deadline May 20 – $2500)
The mission of New Letters magazine, its radio companion, New Letters on the Air, and BkMk Press, is to discover, publish and promote the best and most exciting literary writing, wherever it might be found. We publish and serve readers and writers worldwide. In recent years, New Letters has won a National Magazine Award, the industry's highest honor, plus multiple Pushcart Prizes, and is reprinted often in Best American anthologies.

The first New Letters Literary Awards competition was held in 1986. Its purpose was to discover, encourage, reward, and publish fresh, new material from aspiring and accomplished writers. In the first year of the competition, over 1,600 entries arrived from established and emerging writers across the country and around the world. Today, the contest remains one of the most influential and has become a model for similar competitions sponsored by various literary organizations. Each year, hundreds of entries from writers from all over the globe receive professional, anonymous judging from a distinguished panel. The best entries are then featured in the special awards issue of New Letters. Due to its continued commitment to anonymity and fairness, the New Letters Literary Awards has become one of the most respected literary contests in the country.

Hinterland Call for Submissions

Hinterland is a new quarterly, print and digital magazine, based out of the University of East Anglia, dedicated to creative non-fiction.
Hinterland offers an answer to the question 'what is creative non-fiction?' by showcasing the best new writing across the fields of memoir, essay, travel and food writing, reportage, psychoscape, biography, flash non-fiction and more. Our pages bring together work by established, award-winning authors alongside new writers, many of whom we are thrilled to publish for the first time and whose work, we promise, will merit your full attention. Often, the pieces you'll find in Hinterland will straddle the boundaries between strands and be difficult to classify: we see this as a strength. Hinterland intends to challenge, move, entertain and, above all, be a fantastic read.

BOMB's Biennial Fiction Contest (Deadline May 5 – $1000)
Each year BOMB hosts a literary contest to recognize the talents of an emerging writer, selected by a distinguished guest judge in the field. This year's winner will receive a $1,000 prize and publication in BOMB's literary supplement, First Proof. We are pleased to announce that this year's fiction contest will be judged by writer and artist Renee Gladman.
BOMB Magazine has been publishing conversations between artists of all disciplines since 1981. BOMB's founders—New York City artists and writers—decided to publish dialogues that reflected the way practitioners spoke about their work among themselves. Today, BOMB is a nonprofit, multi-platform publishing house that creates, disseminates, and preserves artist-generated content from interviews to artists' essays to new literature. BOMB includes a quarterly print magazine, a daily online publication, and a digital archive of its previously published content from 1981 onward.

The Offing Call for Submissions

The Offing is an online literary magazine publishing creative writing in all genres and art in all media. The Offing publishes work that challenges, experiments, provokes—work that pushes literary and artistic forms and conventions. The Offing is a place for new and emerging writers to test their voices, and for established writers to test their limits. The Offing actively seeks out and supports work by and about those often marginalized in literary spaces, including Black and Indigenous people, and people of color; trans people, cis women, agender, gender non-conforming, genderqueer, two-spirit, and non-binary people; intersex people; LGBQA (lesbian, gay, bisexual, queer, asexual/aromantic) people; people with disabilities; and especially people living at the intersections of these identities. The Offing believes that writers and artists deserve to be compensated for their work, and we pay our contributors.

Boulevard Poetry Contest for Emerging Poets (Deadline June 1 – $1000)
$1,000 and publication awarded for the winning group of three poems by a poet who has not yet published a book of poetry with a nationally distributed press. Boulevard was founded in 1984 in New York City and incorporated in 1985 as a nonprofit by writer Richard Burgin. Its first issue, published January 2, 1986, featured fiction by Nobel laureate Isaac Bashevis Singer, poetry by Kenneth Koch, and interviews with renowned composers Philip Glass and Steve Reich and an essay on John Dos Passos and the Soviet Cinema. By its third issue in 1987, Boulevard had attained national bookstore distribution, which continues into the present.
Boulevard has published works by generations of important writers and critics, including John Ashbery, Ann Beattie, Billy Collins, Mark Doty, Jennifer Egan, Donald Hall, Alice Hoffman, David Mamet, Joyce Carol Oates, Carl Phillips, Francine Prose, Gerald Stern, Mark Strand, and others. Poet laureate Daniel Hoffman has called Boulevard "One of the half-dozen best literary journals."

HippoCamp: A Conference for Creative Nonfiction Writers 2019 Scholarships (Deadline May 1)
HippoCamp, now in its fifth year, is a production of Hippocampus Magazine and Books LLC. This summer writing conference in PA is dedicated to creative nonfiction—the craft and the community! Hippocampus Magazine is awarding four full scholarships to HippoCamp 2019. One will definitely be awarded to a full-time undergraduate student, one will be awarded to a full-time graduate student, and for the other two student status does not matter. For this scholarship competition, we'll consider quality of writing, financial need, and ambition, so we're looking for a writing sample and some additional information.
Upcoming Deadlines

DIAGRAM/New Michigan Press Chapbook Contest (Deadline April 26 – $1000)
CRAFT Short Fiction Prize (Deadline April 30 – $2000)
Redivider Beacon Street Prize (Deadline April 30 – $1000)
Blood Orange Review Inaugural Literary Contest (Deadline April 30 – $500)
Waxwing Call for Submissions (Deadline May 1)
Dorothy Call for Manuscript Submissions (Deadline May 1)
Catapult/Soft Skull Tiny Nightmares Call for Anthology Submissions (Deadline May 1 – $100)
HippoCamp: A Conference for Creative Nonfiction Writers 2019 Scholarships (Deadline May 1)
BOMB's Biennial Fiction Contest (Deadline May 5 – $1000)
PEN America Writing for Justice Fellowship (Deadline May 15)
New Letters Conger Beasley Jr. Award for Nonfiction, Patricia Cleary Miller Award for Poetry, and Robert Day Award for Fiction (Deadline May 20 – $2500)
Contrary Magazine Call for Submissions (Deadline June 1)
Boulevard Poetry Contest for Emerging Poets (Deadline June 1 – $1000)
The Wax Paper Call for Submissions (Deadline June 30)
tagged
submission,
submission sunday