Sunday, April 8, 2018 at 8:56AM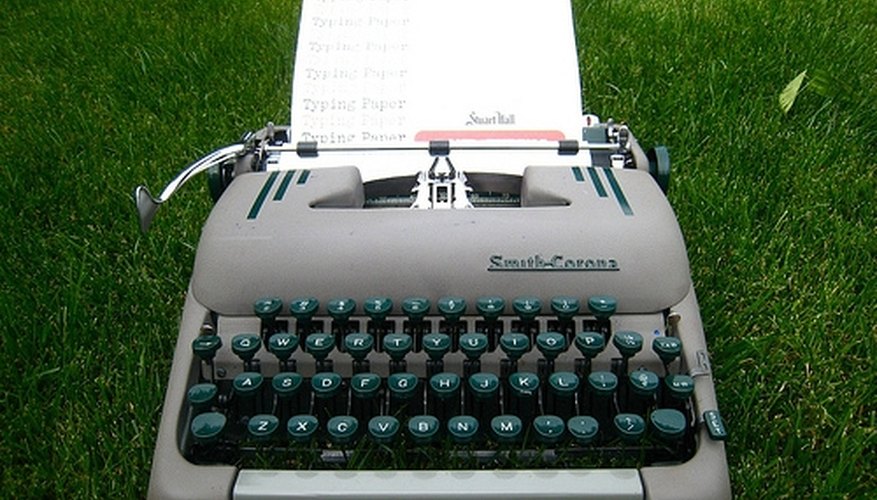 Our consultants can help you edit your drafts, prepare your submissions, and find places to submit! Contact us for customized submission assistance.

The Kerouac Project Call for Submissions (Deadline April 16)
The Kerouac Project provides four residencies a year to writers of any stripe or age, living anywhere in the world. In the past we have accepted writers with no formal writing education alongside those with MFA's and impressive résumés. You will be judged on the quality of the writing sample you submit. Each residency consists of approximately a three month stay in the cottage where Jack Kerouac wrote his novel Dharma Bums. Utilities and a food stipend of $1,000 are included. As writer-in-residence, all you are required to do is live in the Kerouac House during your residency, work on your writing project, and participate in two events—a Welcome Potluck dinner for you, and a Final Reading of your work at the Kerouac House at the end of your residency. Should you desire them, the Kerouac Project can also offer opportunities for you to participate in other readings, lead workshops, and interact in other ways with the vibrant Central Florida literary community.

Posit: A Journal of Literature and Art Call for Submissions (Deadline April 15)
Posit publishes a stimulating, dynamic selection of the finest new poetry, prose and visual art — accomplished, sophisticated work that may be eclectic in style but is always innovative, challenging, and aesthetically broadening. We believe in de-Balkanizing the literary and visual arts scenes by providing an aesthetically beautiful showcase for carefully curated, highly innovative work that is not circumscribed by affiliation with any specific aesthetic or artistic movement. We are committed to publishing work by writers and artists of all nationalities, ages, races, gender identifications, sexual orientations, and career stages. We also believe in supporting our contributors, nominating their work for the Pushcart Prize, Best of the Net, etc., and publicizing their triumphs via social media.

Redivider Beacon Street Prize (Deadline April 15 – $1000)
Redivider is a newly online journal of art and literature produced by and representing the graduate students in the Writing, Literature, and Publishing program at Emerson College in Boston. Published three times a year, we welcome art, fiction, nonfiction, and poetry submissions from new, emerging, and established artists and writers. We launched the Beacon Street Prize in 2012, in honor of our 10th anniversary, and writers and readers responded with such enthusiasm that we now hold it annually. Welcoming submissions of fiction, nonfiction, and poetry, the 2018 contest will open March 1 and close April 15th.
Redivider strives to showcase the very best previously unpublished art and literature we can find; to actively engage the broader literary community, and to support and nurture that community in our pages and beyond; to welcome and serve historically underrepresented voices, including those marginalized due to class, gender, race, and sexuality; and, above all, to give good art and literature a good home.

Soft Skull Press Open Call for Manuscript Submissions (Deadline April 30)
Soft Skull Press is an independent publisher of books that engage art, culture, and current events in new and radical ways. During the month of April 2018, Soft Skull Press is accepting book-length manuscripts of literary fiction under 50,000 words of length. Please do not submit partial manuscripts or proposals. Before submitting, please take time to read some of our previously published works. Soft Skull Press is an independent publisher of books that engage art, culture, and current events in new and radical ways. We publish every genre.

NPR All Things Considered Call for Your Best Poetry Tweets (April 30)
We're a week into National Poetry Month. And if you followed our haiku-heavy Super Bowl coverage, you can bet we're not letting April slip by without a nod to the art of the verse. All Things Considered is asking listeners to help us indulge in the annual affair. Twitter may have expanded its character limit, but we're asking you to play by our original rules: Send us your original 140-character poems with #NPRpoetry.
Those bounds should offer a suitable framework for you to cook up something "meaty and delightful," insists Poet Laureate Tracy K. Smith. "Usually, I write a poem and I end up taking about 30 percent away," Smith tells NPR's Michel Martin. If poetry is a compact language, Twitter's character limit presents a perfect canvas to exploit the literary form. Fill our feeds with your haikus, tankas, limericks and the nonsensical, and we'll feature some of our favorite bite-sized verses online and on the air.

Spotify Sound Up Bootcamp (Deadline April 10)
Women of color have been breaking ground in podcasting well ahead of the latest boom. But there's plenty more to be done -- a recent study showed that only 22 percent of podcasts are hosted by women, and the number's even smaller when it comes to women of color. To move towards equity for women of color in podcasting, Spotify is launching the Sound Up Bootcamp, a weeklong intensive program for aspiring female podcasters of color. Over the course of five days in New York City, ten hand-selected attendees will learn about the art of podcast creation, from initial ideation to editing, producing, and marketing from experts in the field. On the final day, attendees will have the chance to pitch their podcast ideas to a panel of experts and professionals -- and the top three pitches will have the pilot process funded, up to $10,000. All expenses for the week will be paid by Spotify. Training for the week will be led by radio and podcast veterans Rekha Murthy and Graham Griffith. Rekha and Graham have spent decades working with the industry's top shows, and smaller ones too. They are passionate about raising up new voices, and helping podcasts reach new, big, and devoted audiences.

Action, Spectacle Call for Submissions
Action, Spectacle will publish three issues online each year, one of which will also appear in print. Our site will be live in the coming weeks. We aim to publish Issue #1 in August, 2018. Each issue will feature work solicited by a rotation of several guest editors, including Dana Levin, Bhanu Kapil, Kimiko Hahn, Tyrone Williams, Mia You, Cindy Arrieu-King, Amy Lawless, Shane McCrae, Julia Story and others work selected from general submissions.
We read general submissions year round. We publish poetry, flash fiction, short fiction, comics, interviews, essays, reviews, as well as some static graphic images. Hybrid and collaborative work, as well as translations are totally welcome and should be accompanied by a copy of the original text, whenever possible.

PEN America Writing for Justice Fellowship (Deadline July 1 – $10,000)
PEN America's $10,000 Writing for Justice Fellowship will commission six writers—emerging or established—to create written works of lasting merit that illuminate critical issues related to mass incarceration and catalyze public debate.
The PEN America Writing for Justice Fellowship aims to harness the power of writers and writing in bearing witness to the societal consequences of mass incarceration by capturing and sharing the stories of incarcerated individuals, their families, communities, and the wider impact of the criminal justice system. Our goal is to ignite a broad, sustained conversation about the dangers of over-incarceration and the imperative to mobilize behind rational and humane policies. As an organization of writers dedicated to promoting free expression and informed discourse, PEN America is honored to have been entrusted by the Art for Justice Fund to engage the literary community in addressing this pressing societal issue.

Upcoming Deadlines
tagged
submission,
submission sunday