Sunday, May 28, 2017 at 8:06AM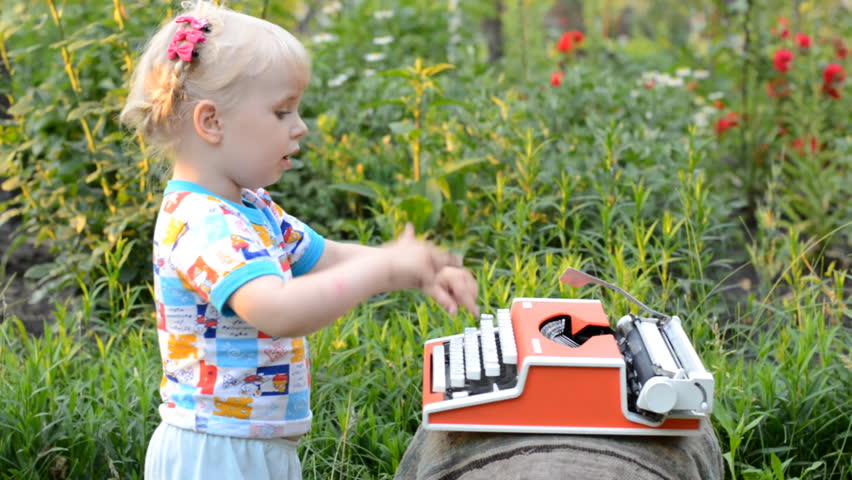 Boulevard's

mission is to publish the finest in contemporary fiction and poetry as well as definitive essays on the arts and culture, and to publish a diversity of writers who exhibit an original sensibility. It is our conviction that creative and critical work should be presented in a variegated yet coherent ensemble—as a boulevard, which contains in one place the best a community has to offer.

$1,000 and publication in
Boulevard
awarded for the winning group of three poems by a poet who has not yet published a book of poetry with a nationally distributed press.


Barrelhouse is interested only in essays that deal, in one way or another, with pop culture, though pop culture here is defined in a fairly broad way. No specific length restrictions, though we tend to select pieces shorter than 10k words.
Barrelhouse started auspiciously in a Washington, DC bar in 2004, in between discussions of Snoop Dogg, Patrick Swayze movies, and the difficulties of getting published in literary magazines. Like a great bouncer/philosopher, Barrelhouse magazine delivers accessible reading with a smart twist.

Scoundrel Time Call for Submissions
Today there are forces trying their hardest to divide us. In the face of that, art in its many forms can give voice to our concerns, hopes, fears, anxieties—and joys. Art can provide solace. It can spur engagement. It can increase understanding. It can help us feel less alone. We have a common language, the language of story. In a way, it all comes down to stories: whether they're told through words or visually or otherwise, stories remind us of our humanity. And anything that can remind us of that essential quality we all share is crucial, in my view. It may seem strange to think we could forget our humanity, but of course we know from history that it's possible. We can't let it happen. We can't make it through whatever is coming without each other. We are now accepting fiction and poetry submissions. We are reading pitches for essays, dispatches, humor, and visual art.

Our fiction contest is now open. We are pleased to announce guest judge Paul La Farge, author of The Night Ocean. His recently published novel has received near universal praise; Gary Shteyngart calls it "the best novel of the year, almost any year."

BOMB Magazine has been publishing conversations between artists of all disciplines since 1981. BOMB's founders—New York City based artists and writers—created BOMB because they saw a disparity between the way artists talked about their work among themselves and the way critics described it.
Today, BOMB is a multi-media publishing house that creates, disseminates, and preserves artist-generated content from interviews to artists' essays to new literature. BOMB includes a quarterly print magazine, a daily online publication, and a digital archive of its previously published content from 1981 onward.

Atticus Review Call for Series Submissions (Superunknown: Stories About Songs)
Atticus Review is a daily online journal that publishes fiction, flash, poems, creative nonfiction, video, music, book reviews, cartoons, animation, and whatever else we find worthy of eyes. This series will be comprised of pieces that are more or less "close readings" of songs. Take into account a particular song's musical and lyrical components, and set those against your own personal reflections. Write about the way a certain song makes you feel, or the events that make the song important to you. We are hoping these will be nonfiction, and no longer than 4,000 words. There is no single thing we're looking for. We just want it to tie together music and meaning, with the focus around a single song. While the piece can be about you or your life, try to bring in other cultural elements.
READER is BuzzFeed News's home for cultural criticism, personal essays, fiction, and poetry, as well as BuzzFeed's Emerging Writer Fellowship. Since we launched in March 2016, we have published new poetry from National Book Award-winning authors like Robin Coste Lewis and Mark Doty, as well as work from emerging poets such as Solmaz Sharif, Danez Smith, and Donika Kelly, whom we're confident you will be reading for years to come.
We have also started publishing excerpts from some of the year's most talked-about novels, including Brit Bennet's The Mothers and Michael Chabon's Moonglow, and commissioned original short fiction, including stories by Etgar Keret, Alice Sola Kim and Lindsay Hunter. Alongside work from READER's staff writers, we've published essays from contributors including Jesmyn Ward, Mira Jacob, Rachel Kaadzi Ghansah and Eileen Myles.

The annual Rattle Poetry Prize offers $10,000 for a single poem to be published in the winter issue of the magazine. Ten finalists will also receive $200 each and publication, and be eligible for the $2,000 Readers' Choice Award, to be selected by subscriber and entrant vote. Additional poems from the entries are frequently offered publication as well. In 2016 we published 21 poems that had been submitted to the contest from just over 4,000 entries.
With the winners judged in a anonymous review by the editors to ensure a fair and consistent selection, an entry fee that is simply a one-year subscription to the magazine—and a large Readers' Choice Award to be chosen by the writers themselves—we've designed the Rattle Poetry Prize to be one of the most inspiring contests around. Past winners have included a retired teacher, a lawyer, and several students. It's fair, it's friendly, and you win a print subscription to Rattle even if you don't win.

Vermont Studio Center Residency Fellowship (Deadline June 15)
The Vermont Studio Center was founded by artists in 1984. Our location--situated along the banks of the Gihon River in the historic village of Johnson, Vermont--was chosen with the intention of fostering creativity through community, collaboration, and quiet reflection supported by the unspoiled beauty of the northern Green Mountains.
Over the last 30 years, VSC has grown to become the largest international artists' and writers' residency program in the United States. Our mission is to provide studio residencies in an inclusive, international community, honoring creative work as the communication of spirit through form.
Twenty-five (25) VSC fellowships open to ALL artists and writers living and working anywhere in the world. All applicants will be automatically considered for one of these twenty-five unrestricted awards. These awards are for residencies scheduled between September 2017 and May 2018.
tagged
submission,
submission sunday