Sunday, June 2, 2019 at 7:34AM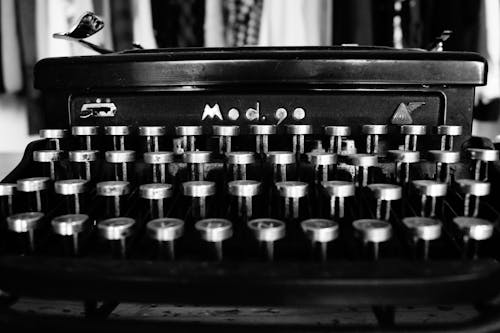 Our consultants can help you edit your drafts, prepare your submissions, and find places to submit! Contact us for customized submission assistance.

If you would like to receive the Submission Sunday list by email every other Sunday, please sign up for the WWLA newsletter.

American Short Fiction Halifax Ranch Prize (Deadline June 15 – $2500)
American Short Fiction's first ever Halifax Ranch Prize for Fiction opened on April 1. We are honored to have Rebecca Makkai as our guest judge. The winner will receive a $2,500 prize and publication in an upcoming issue of American Short Fiction.
Issued triannually, American Short Fiction publishes work by emerging and established voices: stories that dive into the wreck, that stretch the reader between recognition and surprise, that conjure a particular world with delicate expertise—stories that take a different way home. Stories published by American Short Fiction are anthologized in Best American Short Stories, Best American Non-Required Reading, The O. Henry Prize Stories, and The Pushcart Prize: Best of the Small Presses, and elsewhere.
American Short Fiction was founded by Laura Furman at the University of Texas Press and in cooperation with the Texas Center for Writers and "The Sound of Writing" broadcast on National Public Radio. It quickly gained a national reputation for first-rate fiction. During its initial run, from 1991 to 1998, the magazine was a two-time finalist for the National Magazine Award for Fiction. In 2006, American Short Fiction resumed publication under the guidance of the good people at Badgerdog Literary Publishing, Inc., where it continued its award-winning record, most recently in the hands of the talented Jill Meyers. American Short Fiction is now published by American Short Fiction, Inc., a 501(c)(3) non-profit, and is based in Austin, Texas.


Founded online in 2004, Guernica is an award-winning 501(c)3 non-profit magazine focused on the intersection of arts and politics. Run entirely by a staff of volunteers, Guernica is also the grateful recipient of federal and private support. A home for incisive ideas and necessary questions, we publish memoir, reporting, interviews, commentary, poetry, fiction, and multimedia journalism exploring identity, conflict, culture, justice, science, and beyond. With contributors from every continent and at every stage of their careers, we are proud to feature singular perspectives on the critical issues facing our world today. Guernica welcomes submissions from writers and visual artists at all stages of their careers.

Rattle Poetry Prize (Deadline July 15 – $10,000)
Rattle's mission is to promote the practice of poetry. We feel that poetry lost its way in the 20th century, to the point that mainstream readers have forgotten how moving language alone can be. As a result, most people learn to find their feelings in music, movies, and novels, while poetry languishes on its lone shelf in the bookstores, waiting only for the occasional cameo at a university workshop.
But it shouldn't take a scholar to be moved by the written word—great literature has something to offer everyone. All our lives are compelling, full of joys and burdens and profound experiences we should be sharing—and poetry is the most intimate way to share it. When you read a poem, you become the medium; the poet speaks in your voice, paints the canvas of your inner eye.
This connection is more direct than any other, and it doesn't take a Hollywood budget to do it. Read the poems on Rattle.com for free. Write a poem on a napkin and share it with a friend. Keep a journal and send us a page. Participate. The pure love of language is one of the most important experiences in the history of human culture, and somehow most of us have forgotten about it.

The Collagist Call for Submissions (Deadline July 31)
The Collagist is published once every two months. Each issue features original fiction, poetry, and essays, most of which have been selected from unsolicited submissions. The Collagist published its first issue in August 2009 under the editorship of founding editor Matt Bell. Work first published in The Collagist has been featured in Best American Poetry, the Pushcart Prize anthology, Best New Poets, Best of the Net, Best Small Fictions, the Wigleaf top 50, and by Longform and other publications.

Santa Fe Writers Project Literary Awards (Deadline July 15 – $1500)
Seeking fiction and creative nonfiction in any genre. This year's judge is Carmen Maria Machado, author of Her Body and Other Parties. You do not need to be from or associated with New Mexico or Santa Fe. We publish a wide range of books from authors who live all around the world, and are globally distributed by the Independent Publishers Group.

What are we looking for? All fiction and creative nonfiction will be eligible despite genre, form, subject, or length. So we'll take full-length manuscripts, collections short or long, excerpts, and essays. We don't care about what the big presses believe to be "marketable," we want to see excellence in writing, no matter the form it takes. Past winners have ranged from flash fiction to memoir to magical realism to literary fiction to essays.

Barren Magazine Call for Submissions
An Alt.Lit Introspective.
Barren Magazine is a literary publication that features fiction, poetry, creative nonfiction, and photography for hard truths, long stares, and gritty lenses. We revel in the shadow-spaces that make up the human condition, and aim to find antitheses to that which defines us: light in darkness; beauty in ugliness; peace in disarray. We invite you to explore it with us.
Barren Magazine accepts flash fiction, short fiction, poetry, and creative nonfiction about the complexities of the human condition. We also accept photography — all images in Barren Magazine are original. Please read our current issue to get an idea of what catches our eye.

Salamander 2019 Fiction Contest (Deadline June 3 – $1000)
Final Judge: Wayétu Moore
Salamander is a literary organization that publishes a biannual magazine of poetry, fiction, memoir, and works in translation. It was founded by Jennifer Barber in 1992 with the aim of publishing a generation of writers reaching artistic maturity and deserving of a wider audience alongside new work by established writers. In addition to the magazine, Salamander sponsors events and readings in the Boston area and in New York. Salamander came to Suffolk University in the fall of 2005 and receives ongoing support from the University. Housed in and published from Suffolk's English Department at 73 Tremont Street in Boston, it is distributed nationally. Its annual fiction contest, judged by prominent short story writers and novelists, began in 2010.

Vermont Studio Center Fellowships (Johnson, Vermont – Deadline June 15)
Twenty-five (25) VSC fellowships open to ALL artists and writers living and working anywhere in the world. All applicants will be automatically considered for one of these twenty-five unrestricted awards. These awards are for residencies scheduled between September 2019 and May 2020. Every VSC residency opportunity includes private room, private studio space, all meals, and full access to our schedule of evening programs and events.
The Vermont Studio Center was founded by artists in 1984. Our location—situated along the banks of the Gihon River in the historic village of Johnson, Vermont—was chosen with the intention of fostering creativity through community, collaboration, and quiet reflection supported by the unspoiled beauty of the northern Green Mountains. Over the last 30 years, VSC has grown to become the largest international artists' and writers' residency program in the United States. Our mission is to provide studio residencies in an inclusive, international community, honoring creative work as the communication of spirit through form.
Upcoming Deadlines

Salamander 2019 Fiction Contest (Deadline June 3 – $1000)
PEN America Writing for Justice Fellowship (Deadline June 3)
Backbone Press Lucille Clifton Poetry Prize (Deadline June 15 – $500)
American Short Fiction Halifax Ranch Prize (Deadline June 15 – $2500)
Vermont Studio Center Fellowships (Johnson, Vermont – Deadline June 15)
The Wax Paper Call for Submissions (Deadline June 30)
The 2019 Berlin Writing Prize (Theme: The Circus – Deadline June 30)
The Los Angeles Review 2019 Literary Awards (Deadline June 30 – $1000)
Rattle Poetry Prize (Deadline July 15 – $10,000)
Santa Fe Writers Project Literary Awards (Deadline July 15 – $1500)
The Collagist Call for Submissions (Deadline July 31)
[PANK] 2019 Big Book Contest (Deadline September 1 – $1000)
The Account: A Journal of Poetry, Prose, and Thought Call for Submissions (Deadline September 1)

tagged
submission,
submission sunday