Sunday, July 23, 2017 at 3:48PM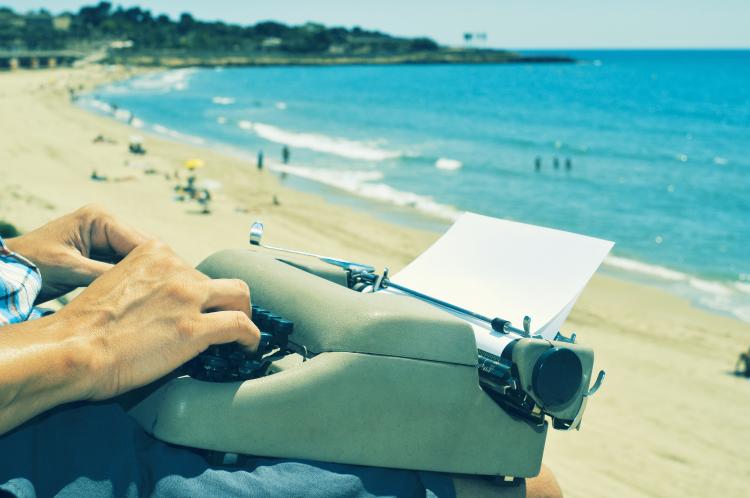 Our consultants can help you edit your drafts, prepare your submissions, and find places to submit! Contact us for customized submission assistance.

The Missouri Review 27th Annual Jeffrey E. Smith Editors' Prize (Deadline October 2 – $5000)
The Missouri Review sponsors the annual Jeffrey E. Smith Editors' Prize Contest in fiction, poetry, and essay, with a winner and three finalists named in each category. Length restrictions are 25 pages for fiction and essay, 10 pages for poetry. Winners will be published in the following spring issue plus each will receive a cash prize: $5,000 each for fiction, poetry, and essay.


Publisher of over 25 Pulitzer Prize winners,
The
Missouri Review
is a quarterly literary magazine of fiction, nonfiction, and poetry based at the University of Missouri since its founding in 1978. Your gift will support
TMR
's mission of discovering the best new writers first.



Azule Residency Program (Hot Springs, NC – Deadline August 15)
As an emerging community-based organization, Azule has developed a residency program for performers, writers, architects, builders, musicians, and artists of all types. Located on 35 rural acres in Western North Carolina's Blue Ridge Mountains, our facility is the result of decades of work by local craftsmen, using predominantly locally harvested or reused materials and constructed with traditional techniques.
Residents are each provided either a private room or a dormitory bed, a separate workspace, and expansive views of our Appalachian mountains. The remainder of the structure is communal and includes a full kitchen, dining area, library, and various side rooms and open spaces that serve as work space, gathering space, and studio space as needed. We invite residents to join us to enjoy a retreat from everyday life where there is time and space to relax, dream, and create. A full week residency in a private room costs $280 per week.

Popshot Magazine Call for Submissions ("The Light Issue" – Deadline July 25)
Popshot is an illustrated literary magazine that publishes short stories, flash fiction, and poetry from the literary new blood. The magazine is published bi-annually, releasing a new issue every April and October.
In June 2008, the idea for a poetry & illustration magazine materialised as a result of picking through the literary shelves of the now deceased Borders. There was a feeling that the world of poetry was driving itself into an elitest and fusty no-through road, and we wanted to do something about it. Combining illustration with poetry in a neat and beautifully designed format, in April 2009 the first issue of Popshot launched, thumping its chest and quoting Adrian Mitchell's 'Most people ignore most poetry because most poetry ignores most people'. With black pages, a sans serif typeface, and filled with vibrant illustration work, the magazine didn't look like a poetry magazine and we were thrilled with it.
Some favourable press swiftly followed with the magazine being picked up by Dazed & Confused, placed on The Observer's Cool List and named as one of 'the fresh breed of literary magazines' by The Independent. Shortly afterwards, Prospect named Popshot as 'the new face of British poetry' after it became the first British poetry magazine to achieve major international distribution into 18 countries. With the launch of Issue 7, we started talking about the introduction of short stories and flash fiction into the magazine, as well as poetry. In October 2012, with the arrival of our eighth issue, Popshot relaunched as 'The Illustrated Magazine of New Writing' firmly positioning itself as a literary magazine that champions new writing across the globe.

Women in Film 2nd Annual Black List/Women In Film Episodic and Feature Labs for Women Writers (Deadline August 3 and September 8)
We are very pleased to announce that applications are now open for our 2nd Annual Black List/Women In Film Episodic Lab and our Inaugural Black List/Women In Film Women's Feature Lab, both supported by Verizon go90.
The Black List and Women In Film will invite six to eight promising non-professional television writers who identify as women to the Lab. The Episodic Lab will run twice weekly for four weeks beginning on Tuesday, October 24, 2017 and will consist of script development, peer workshopping sessions and Master Classes with established writers and industry executives. Lab participants will have their final pilots read by agencies and networks.
The Black List and Women In Film will invite six to eight promising non-professional screenwriters who identify as women to a weeklong, intensive writers workshop in Los Angeles, CA from February 18-24, 2018. All writers involved in the Feature Lab will workshop one feature screenplay through one-on-one sessions with each screenwriting mentor and in peer workshops. The weeklong program will also include attendance at several story-related events including screenings and Q&As with professional screenwriters and dinner with lit agents and managers.

Literary Death Match 250-Word Bookmark Contest (Deadline September 8 – $1000)
We're thrilled to announce the second-ever Literary Death Match 250-Word Bookmark Contest judged by the thrillingly brilliant Roxane Gay (LDM Chicago, Ep. 7 champion). The winner will receive $1,000. The two runners-up (runner-ups?) will receive $100. (It's runners-up, by the way.) All finalists will be invited to read at LDM events near where they live.
The rules are simple: write a story that is no longer than 250 words. You're thinking: but my story is 263 words long! That's okay, right? Nope. It won't fit on the bookmark. 250, please! (Though if your story is perfect and it's 255, we'll see what we can do with the kerning.)

Teachers & Writers Magazine Bechtel Prize (Deadline December 1 – $1000)
Teachers & Writers Collaborative (T&W) seeks submissions for essays that explore creative writing and arts education, the theme of the imagination, and/or creative writing. Submissions for the Bechtel Prize may include:
Explorations of critical issues in creative writing and arts education.
Literacy narratives, first-hand accounts about the process of writing or teaching writing.
Memoirs about how and why the author became a writer or early experiences with literature and the imagination.
Reflections on the writer's life and how poets and writers stay connected to their imaginations.
Portraits of key teachers and mentors in the author's life.
Tayari Jones will choose the winner of the 2018 Bechtel Prize. The essay selected to receive the Bechtel Prize will appear in Teachers & Writers Magazine and the author will receive a $1,000 honorarium. Honoraria totaling $500 are shared by the authors of entries selected as finalists for the prize, which may also be published in Teachers & Writers Magazine.
Selection criteria for the Bechtel Prize include the essay's relevance and appropriateness for readers of Teachers & Writers Magazine, most of whom teach writing at the elementary, secondary, or postsecondary level. T&W welcomes submissions written in a poetic, lyric style; as well as personal narrative, reportage, and essays.

Stoneboat Literary Journal Call for Submissions (Deadline August 1)
Stoneboat is an independent biannual journal of literature and arts that is dedicated to publishing quality fiction, nonfiction, memoir, poetry, artwork, and graphic literature. We strive to showcase outstanding and diverse work from both emerging and established artists. Ours is a larger format publication compared to traditional journals since we believe in giving contributors' work room to breathe.

Fulbright-National Geographic Digital Storytelling Fellowship (Deadline October 6)
The Fulbright-National Geographic Storytelling Fellowship was launched in 2013 as a new component of the Fulbright U.S. Student Program. It sends U.S. citizens abroad to engage in an academic year of digital storytelling projects in up to three countries on globally significant themes. This Fellowship is made possible through a partnership between the U.S. Department of State and the National Geographic Society.

The wide variety of new digital media tools and platforms has created an unprecedented opportunity for people from all disciplines and backgrounds to share observations and personal narratives with global audiences online. These storytelling tools are powerful resources as we seek to expand our knowledge of pressing issues and build lasting connections between Americans and citizens of other countries.

The Fulbright-National Geographic Storytelling Fellowship accepts proposals to undertake an in-depth examination of a globally relevant issue or issues in one country, or in multiple countries, by comparing and contrasting how that issue is experienced from one country to another. Utilizing a variety of digital storytelling tools, including text, photography, video, audio, graphic illustrations, and/or social media, Fellows will tell their stories, or the stories of those they meet, publishing their work on a dedicated blog hosted on the National Geographic website. Stories deemed by National Geographic to be of interest or merit may be considered for publication on other National Geographic platforms. In addition to receiving Fulbright benefits (for travel, stipend, health, etc.), Fellows will receive instruction in digital storytelling techniques applicable to Fellows' projects, including effective blog writing, video production, photography, and other relevant training from National Geographic staff prior to their departure. Fellows will be paired with one or more National Geographic editors for continued editorial direction and mentoring throughout their Fulbright award period.
Upcoming Deadlines
tagged
submission,
submission sunday