Wednesday, July 4, 2018 at 11:21AM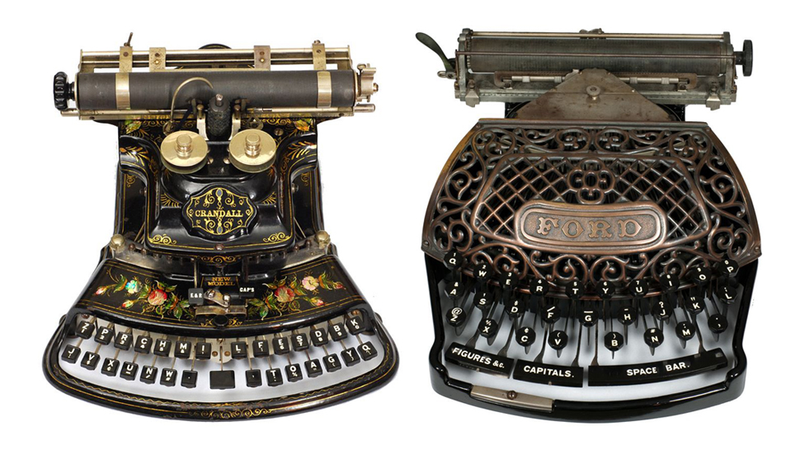 Our consultants can help you edit your drafts, prepare your submissions, and find places to submit! Contact us for customized submission assistance.

PEN Emerging Voices Fellowship (Deadline August 1)
The Los Angeles-based PEN Emerging Voices Fellowship is a seven-month literary fellowship that provides new writers who are isolated from the literary establishment with the mentorship, tools, skills, networking opportunities, and knowledge they need to launch a professional writing career.
By the end of the Emerging Voices Fellowship, a writer will leave with:
Seven months of guidance from a professional mentor and written notes on their current writing project.
An author photo and bio.
A logline—the short summation of the project in progress.
A clear action plan for finishing this project.
Writing life, and craft tips, from notable visiting authors.
An editing guide from a professional copy editor.
Insider knowledge of publishing from agents, publishers, and editors.
An individualized submission guide for literary journals, agents, residencies, and fellowships.
Improved reading technique from a professional voice coach.
Public reading experience for a variety of audiences.
An understanding of how to be an effective workshop participant.
Lifetime membership in PEN America.
An introduction to the Los Angeles literary community.
The Emerging Voices Fellowship runs from January to July. Participants need not be published, but the fellowship is directed toward poets and writers of fiction and creative nonfiction with clear ideas of what they hope to accomplish through their writing.

Booth 2018 Nonfiction Prize (Deadline July 15 – $750)
This Nonfiction Prize invites submissions of any and all creative nonfiction: essay, memoir, criticism, documentary, graphic/comics nonfiction, testimony, field notes, hermit crab, braided, experimental and so on.
Booth publishes one new piece or author every Friday, square on our home page. Also, we publish two print issues yearly, usually in winter and summer. Booth was established in 2009. Our staff is comprised of MFA faculty and students in the Butler University graduate writing program.

Coffin Bell Call for Submissions
Dark times call for dark literature. Coffin Bell is a new quarterly online journal of dark literature seeking poetry, flash fiction, short stories, and creative nonfiction exploring dark themes. When we say "dark themes," we don't necessarily mean traditional horror. Send us your waking nightmares, dark CNF, dystopian flash, cursed verse. Surprise us. Make us think in a new way. Give us a new fear. Make our skin crawl.

Catamaran Literary Reader Call for Submissions
Catamaran Literary Reader is a quarterly literary and visual arts journal. Catamaran features fiction, poetry, creative nonfiction, and fine art in a full size, full color magazine. The Catamaran nonprofit is based in the Tannery Arts and Digital Media Center, in Santa Cruz, California, and our nonprofit mission is to capture the vibrant and creative West Coast spirit in writing and art from around the world. Among the themes we address are nature and the environment, personal freedom, and the artistic spirit. We seek to present diverse voices in a creative, sophisticated format by publishing the best literary writing and fine art we can find.

The Missouri Review 28th Annual Jeffrey E. Smith Editors' Prize (Deadline October 1)
$5,000 Fiction | $5,000 Nonfiction | $5,000 Poetry
Winners receive publication, invitation to a reception and reading in their honor, and a cash prize. Submit one piece of fiction or nonfiction up to 8,500 words or any number of poems up to 10 pages.
The Missouri Review, founded in 1978, is one of the most highly-regarded literary magazines in the United States and for the past thirty-four years we've upheld a reputation for finding and publishing the very best writers first. We are based at the University of Missouri and publish four issues each year. Each issue contains approximately five new stories, three new poetry features, and two essays, all of which is selected from unsolicited submissions sent from writers throughout the world. The Missouri Review maintains an "open submission" policy and read year round, sifting through approximately 12,000 submissions each year. New, emerging, and mid-career writers whose work has been published in the Missouri Review have been anthologized over 100 times in Best American Short Stories, Best American Essays, Best American Travel Writing, Best American Poetry, The O. Henry Prize Anthology, and The Pushcart Prize.

Argot Magazine Call for Submissions
We're interested in writing and visual art that spans the worlds of queer culture, the feminine narrative, marginalized communities, and politics and culture. Are you an engineer struggling to succeed in a sexist environment? A non-binary cosplayer who's found your perfect nerd community? A teacher with lupus who constantly questions how much to divulge about your disability? We're interested in the margins, in questions of alienation and community building, but it doesn't stop there. Tell us about your activism, your healing moments, your isolation and danger. Is there something happening in your community that the world needs to know about? Are you on the frontlines of something weird, unique, and/or really important? Whether you're a university student researching assault on campuses, an activist investigating the effects of fracking in local communities, or a writer researching the history of trans representation in science fiction, we want to hear from you.
Chances are, you have opinions and varied perspectives about what's going on in the news and in your community we're interested in being a platform for stories on what's going on in pop culture and politics - with a unique sociological perspective. And please, send us your short stories, poetry, satire, comics, illustrations, and photo essays. Fiction, nonfiction, that poem you wrote for the woman you could hardly see there were so many stars in your eyes, but you still never sent it? Fill our inboxes with them. Classic, satirical, single panel illustrations, photography based travelogues of queers with disabilities - we want it all. This is a queer-focused website, and we have a strong preference for work created by queer writers and artists.

Chalk Hill Artist Residency (Sonoma, California – Deadline August 15)
Chalk Hill Artist Residency provides artists of all media with live and work space on the Warnecke Ranch and Vineyard. Located in Sonoma County wine country, an hour and a half north of San Francisco, the Ranch is a stunning natural environment boasting oak-covered hills, redwood and bay groves, bass-filled lakes, hiking trails and private access to the Russian River.
During the residency, artists stay in a 3 bedroom 1920's farm house and studio spaces are provided in repurposed barns. Although there is ample opportunity to be quietly absorbed in creative work, the residency is community oriented - the house and studios are located in the vineyards of the100-year-old family ranch. The residency supports Sonoma County arts and culture by organizing seasonal Open Studios, Outsider Artist Programs, Workshops, Lectures, and Fundraising events for local non-profits.
Chalk Hill Residency is an opportunity to be inspired by a uniquely beautiful natural setting. We offer the space and time to pursue creative work on a working ranch within the context of an organization that is dedicated to supporting its local art community.

Sangam House 2019 Residencies (Bangalore, India – Deadline July 31)
The word sangam in Sanskrit literally means "going together." In most Indian languages, sangam has come to mean such confluences as the "flowing together of rivers" and "coincidence." The intention of Sangam House is to bring together writers from around the world to live and work in a safe, peaceful setting, a space made necessary on many levels by the world we now live in. Our residency programs are designed for writers who have published to some acclaim but not yet enjoyed substantial commercial success. Sangam House seeks to give writers a chance to build a solid and influential network of personal and professional relationships that can deepen their own work, in effect, expanding and diversifying literature. We believe that literature can and must remain a thriving force of illumination for our times.
Assembling writers from various cultural backgrounds broadens the scope of each individual's work. Exposure to regional and national trends in literature, to multiple political and economic obstacles and varied social and cultural milieus enhances each writer's understanding of his/her work, as well as his/her own notions of identity and home. We recognize the dearth of such opportunities in South Asia and strive to encourage the work of those writing in all languages, regional and dominant. Such a unique environment enriches the work of its participants and the texture of international literature. Our program also facilitates interaction between the visiting writers and the local communities. Cultivating such an intersection infuses the local communities with inspirations and new ideas, while allowing each participating writer to deepen his or her understanding of the diverse emotional and social climates in which literature is conceived and received.
Upcoming Deadlines
The Wild: Artist In Residence Call for Applications (Amalfi Coast – Deadline July 9)
The Los Angeles Review Summer 2018 Literary Awards (Deadline July 14 – $1000 plus publication)
Booth 2018 Nonfiction Prize (Deadline July 15 – $750)
Creative Nonfiction Call for Submissions (Theme: Let's Talk About Sex – Deadline July 16 – $1000)
Cosmonauts Avenue 2018 Nonfiction Prize (Deadline July 23 – $500)
Sangam House 2019 Residencies (Bangalore, India – Deadline July 31)
PEN Emerging Voices Fellowship (Deadline August 1)
Prairie Schooner Summer Creative Nonfiction Contest (Deadline August 1 – $500)
Chalk Hill Artist Residency (Sonoma, California – Deadline August 15)
The Missouri Review 28th Annual Jeffrey E. Smith Editors' Prize (Deadline October 1 – $5000)
Gimme the Loot: Stories Inspired by The Notorious B.I.G. Call for Submissions (Deadline October 1)
tagged
submission,
submission sunday