Sunday, August 11, 2019 at 8:03AM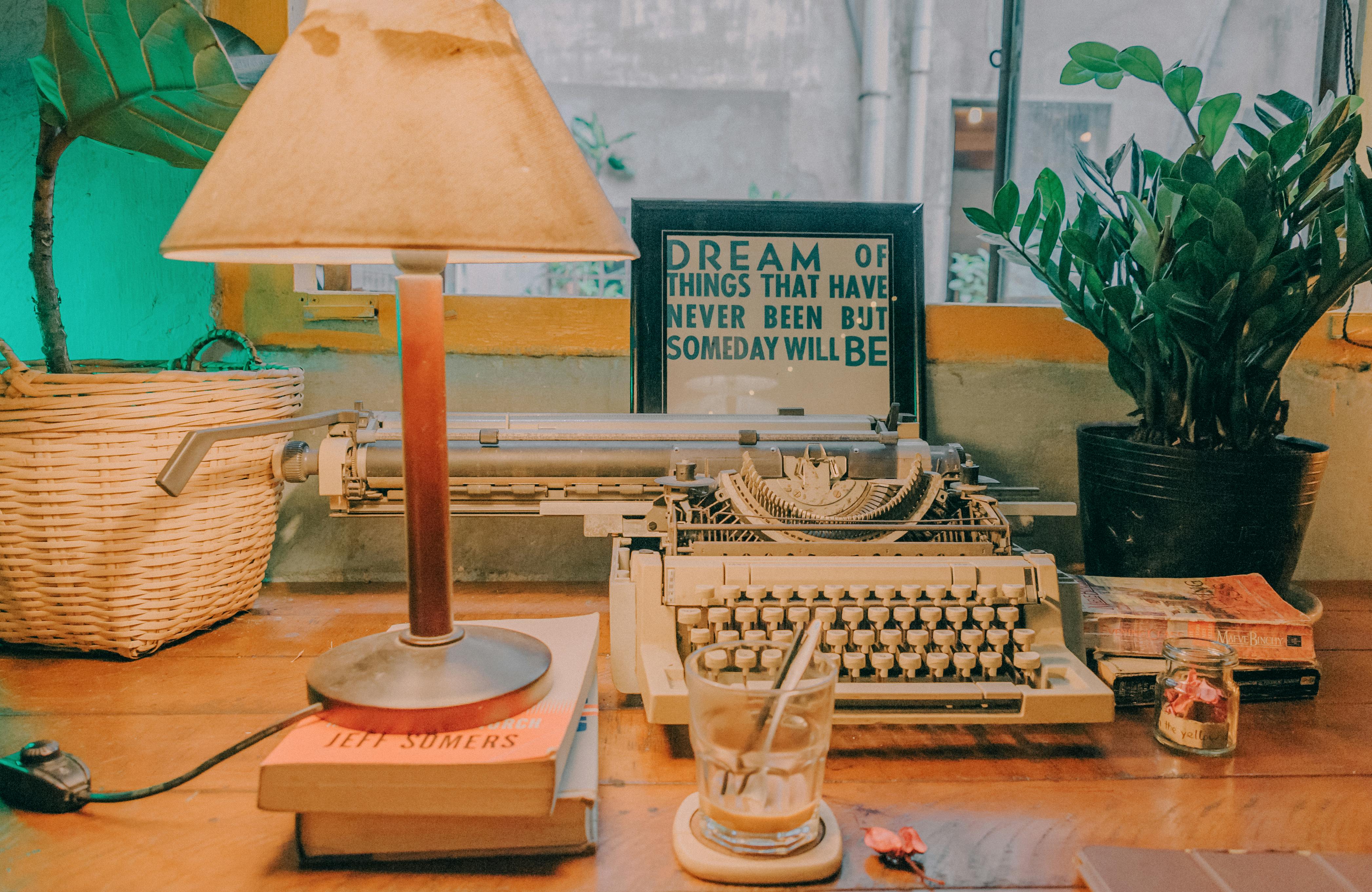 Our consultants can help you edit your drafts, prepare your submissions, and find places to submit! Contact us for customized submission assistance.

If you would like to receive the Submission Sunday list by email every other Sunday, please sign up for the WWLA newsletter.

Ucross Foundation Residency Program (Ucross, WY – Deadline for Spring 2020 – September 1)
The mission of Ucross Foundation is to foster the creative spirit of deeply committed artists and groups by providing uninterrupted time, studio space, living accommodations, and the experience of the majestic High Plains while serving as a good steward of its historic 20,000-acre ranch.
The Ucross Foundation Residency Program offers the gift of time and space to competitively selected individuals working in all artistic disciplines. The Foundation strives to provide a respectful, comfortable and productive environment, freeing artists from the pressures and distractions of daily life. As painter Carol Schwennesen commented, "There has been no other art experience that has been as wide and deep and solid as the experience of being at Ucross."
The Ucross Foundation provides living accommodations, individual work space, and uninterrupted time to approximately 85 individuals each year. Typical residencies are one month in length but can vary from two to six weeks. At any one time, there are up to ten individuals in residence, a mix of visual artists, writers and composers. In most cases, studios are separate from living quarters. Lunch and dinners are prepared Monday to Friday by a professional chef with ample provisions on hand for breakfasts and weekends. Residents are responsible for providing their own working materials and for their travel to Sheridan, Wyoming. There is no charge for a residency.

The Missouri Review Jeffrey E. Smith Editors Award (Deadline October 1 – $5000)
Winners in fiction, nonfiction, and poetry receive publication, invitation to a reception and reading in their honor, and a cash prize. The Missouri Review, founded in 1978, is one of the most highly-regarded literary magazines in the United States and for the past four decades we've upheld a reputation for finding and publishing the very best writers first. We are based at the University of Missouri and publish four issues each year. Each issue contains approximately five new stories, three new poetry features, and two essays, all of which is selected from unsolicited submissions sent from writers throughout the world.
The Missouri Review maintains an "open submission" policy and read year round, sifting through approximately 12,000 submissions each year. New, emerging, and mid-career writers whose work has been published in the Missouri Review have been anthologized over 100 times in Best American Short Stories, Best American Essays, Best American Travel Writing, Best American Poetry, The O. Henry Prize Anthology, and The Pushcart Prize. We are also pleased to be the first to have published the fiction of many emerging writers, including Katie Chase, Nathan Hogan, Jennie Lin, Susan Ford, and Elisabeth Fairchild. Writers whose work first appeared in the Missouri Review continue to win major prizes, including the National Book Award, the Yale Younger Poets Award, MacArthur Foundation "Genius" awards, and the Pulitzer Prize.

The Los Angeles Press Call for Submissions (Deadline August 15)
The Los Angeles Press publishes the best in emerging art, literature, and political discourse, from Southern California, the West, and beyond. We are committed to uplifting and focusing on Voices Yet Heard, including Women, POC, LGBTQ+, and traditionally under-represented and marginalized artists and writers.
The Los Angeles Press is a Print and Online Publishing House & Imprint, introduced by The Los Angeles Review of Books and the LARB/USC Publishing Cohort. We are devoted to community engagement, and to the pursuit of social, economic, and environmental justice.

The Writer Summer 2019 Flash Fiction Contest (Deadline August 15 – $1000)
Summer seems like the right time to write short. Show us your very best work in any genre, fiction or nonfiction. The catch? We'll only accept works that are 1,000 words or less.
Founded in 1887, The Writer is one of the nation's oldest magazines focusing on the craft of writing. The Writer is dedicated to expanding and supporting the work of professional and aspiring writers with a straightforward presentation of industry information, writing instruction and professional and personal motivation. In the pages of our magazine, writers share experiences, expertise, struggles, advice, successes, and suggestions.

Salt Hill Journal Call for Submissions (Deadline September 30)
Salt Hill is a biannual literary journal publishing outstanding new fiction, poetry, creative nonfiction, and art by people at various stages in their literary and artistic careers. We publish new and emerging writers alongside those with long, illustrious careers in the literary arts. Previous contributors include Terrance Hayes, Patricia Smith, Eduardo C. Corral, Laura Kasischke, W. S. Merwin, Aimee Nezhukumatathil, Mary Ruefle, Sam Sax, Charles Simic, James Tate, Jean Valentine, Dean Young, and even Stephen King, among so many brilliant others. Salt Hill is produced by writers in and affiliated with the Graduate Creative Writing Program at Syracuse University and is funded in part by the College of Arts & Sciences and the Graduate Student Organization of Syracuse University.
We are interested in work that shines, work that represents a broad spectrum of experience, and work that makes us feel in new and exciting ways. In order to put out the best magazine we can, full of all that is glimmering, we believe it is critical to lift up the voices of writers and artists who have been traditionally underrepresented in the literary arts. As such, we feel a strong urgency to read and consider work by people of color, women, queer people, non-binary folks, and anyone else who has been marginalized by the institutions which have, for so long, dominated the publishing scene.

Boulevard Nonfiction Contest for Emerging Writers (Deadline September 30 – $1000)
$1,000 and publication in Boulevard awarded to the winning essay by a writer who has not yet published a book of fiction, poetry, or creative non-fiction with a nationally distributed press. Boulevard was founded in 1984 in New York City and incorporated in 1985 as a nonprofit by writer Richard Burgin. Its first issue, published January 2, 1986, featured fiction by Nobel laureate Isaac Bashevis Singer, poetry by Kenneth Koch, and interviews with renowned composers Philip Glass and Steve Reich and an essay on John Dos Passos and the Soviet Cinema. By its third issue in 1987, Boulevard had attained national bookstore distribution, which continues into the present.
Boulevard has published works by generations of important writers and critics, including John Ashbery, Ann Beattie, Billy Collins, Mark Doty, Jennifer Egan, Donald Hall, Alice Hoffman, David Mamet, Joyce Carol Oates, Carl Phillips, Francine Prose, Gerald Stern, Mark Strand, and others. Poet laureate Daniel Hoffman has called Boulevard "One of the half-dozen best literary journals."

The Asian American Literary Review Call for Submissions (Deadline September 1)
The Asian American Literary Review is a space for writers who consider the designation "Asian American" a fruitful starting point for artistic vision and community. In showcasing the work of established and emerging writers, the journal aims to incubate dialogues and, just as importantly, open those dialogues to regional, national, and international audiences of all constituencies. We select work that is, as Marianne Moore once put it, "an expression of our needs…[and] feeling, modified by the writer's moral and technical insights." Published biannually, AALR features fiction, poetry, creative nonfiction, translations, comic art, interviews, and book reviews.

PLAYA Art & Science Residency Program (Summer Lake, OR – Deadline August 15)
Since its founding in 2009, PLAYA has provided residencies to hundreds of artists and scientists. These gifts of time have allowed room for deep work, far-reaching conversations, and sustaining connections to the community. PLAYA supports independent individuals by giving them time and space to focus on their creative work and personal process. While at PLAYA, residents comprise a cohort that depends on the respect and good intentions of all for a positive experience.
The 75–acre property includes six fully equipped and spacious cabins, two fully equipped live/work studios, three studio/research spaces (including one shared living quarters), a large open shed/studio, and outdoor field research areas. Access to most facilities is barrier-free. The Commons, a central gathering building, has a communal kitchen, dining room, fireplace room, an outdoor terrace, and two adjacent spaces for presentations, projects, or dance.
Located at the northwestern edge of the Great Basin in south-central Oregon, PLAYA sits at the base of Winter Ridge, which rises to 7,200 feet. PLAYA's campus, at an elevation of 4,200 feet, borders Summer Lake to the west and includes a large pond, wetlands, grass fields, and walking paths. Summer Lake is 20 miles long and five miles wide and is defined as a playa, which is a seasonal desert lake, shallow in the winter and spring, and dry in the summer and fall.


Upcoming Deadlines

The Boiler Call for Submissions (Deadline August 15)
Indiana Review 1/2 K Prize (Deadline August 15 – $1000)
The Los Angeles Press Call for Submissions (Deadline August 15)
The Writer Summer 2019 Flash Fiction Contest (Deadline August 15 – $1000)
PLAYA Art & Science Residency Program (Summer Lake, OR – Deadline August 15)
The Gulf Coast 2019 Barthelme Prize for Short Prose (Deadline August 15 – $1000)
Spilled Milk Magazine Call for Submissions (Deadline August 31)
[PANK] 2019 Big Book Contest (Deadline September 1 – $1000)
Black Warrior Review 2019 Contest (Deadline September 1 – $800-$1500)
The Asian American Literary Review Call for Submissions (Deadline September 1)
Ucross Foundation Residency Program (Ucross, WY – Deadline for Spring 2020 – September 1)
The Account: A Journal of Poetry, Prose, and Thought Call for Submissions (Deadline September 1)
Grist: A Journal of the Literary Arts Call for Submissions (Deadline September 15)
The Princeton University Hodder Fellowship (Deadline September 17 – $83,000)
Salt Hill Journal Call for Submissions (Deadline September 30)
Boulevard Nonfiction Contest for Emerging Writers (Deadline September 30 – $1000)
The Missouri Review Jeffrey E. Smith Editors Award (Deadline October 1 – $5000)
Amy Lowell Traveling Poetry Scholarship (Deadline October 15 – $60,500)
tagged
submission,
submission sunday