Sunday, August 20, 2017 at 11:26AM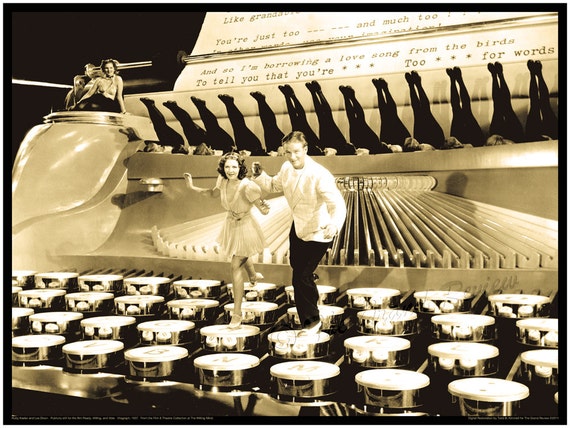 Paper Darts Second Micro Fiction Contest (Deadline September 1 – $100)
Lesley Nneka Arimah wants you to write 200 words on the theme of separation for an award of $100. Without your micro-fiction, we're like a flightless bird, sauceless noodles, or decarbonated LaCroix. We loved the response to our last contest so much that, naturally, we're having another one.
When you're here, you should check your idea of reading as a status symbol at the door and enjoy yourself. We prefer art that keeps it simple while packing a punch, and we think art and culture is best enjoyed with enthusiasm that hasn't been dipped in ten-dollar words.
Our online magazine isn't our print mag's subordinate—it's a living, breathing publication that's accessible to anyone (with internet access) at any time at no cost. And by pairing all of our writing with art, we're not just making our website pretty—we're making reading more approachable on the whole.
The world's full of misfits channeling their creativity in ways that give gatekeepers nightmares. Much as we'd like to tilt our heads toward the slush pile and default to the excuse of "we work with what we're given," that's complacent, and complacency is uncool.

Copper Nickel Call for Submissions (Deadline March 15)
Copper Nickel—the national literary journal housed at the University of Colorado Denver—was founded by poet Jake Adam York in 2002. When York died in 2012, the journal went on hiatus until its re-launch in 2014.
Work published in Copper Nickel has appeared in the Best American Poetry, Best American Short Stories, and Pushcart Prize anthologies, and has been listed as "notable" in the Best American Essays anthology. Contributors to Copper Nickel have received numerous honors for their work, including the National Book Critics Circle Award; the Kingsley Tufts Poetry Award; the American, California, Colorado, Minnesota, and Washington State Book Awards; the Georg Büchner Prize; the TS Eliot and Forward Poetry Prizes; the Anisfield-Wolf Book Award; the Whiting Writers Award; the Alice Fay Di Castagnola Award; the Lambda Literary Award; and fellowships from the National Endowment for the Arts; the Guggenheim, Ingram Merrill, Witter Bynner, Soros, Rona Jaffe, Bush, and Jerome Foundations; the Bunting Institute; Cave Canem; and the American Academy in Rome. Other contributors have had their first published work appear in our pages.

Cosmonauts Avenue 2017 Fiction Prize (Deadline October 31 – $500)
We've got some more big news… Cosmonauts Avenue is thrilled to announce that the 2017 fiction prize is now open for submissions!
Our judge is the incredible
Porochista Khakpour
, author of the forthcoming memoir
Sick
(Harper Perennial, May 2018), and the novels
The Last Illusion
(Bloomsbury, 2014)—a 2014 "Best Book of the Year" according to NPR, Kirkus, Buzzfeed, Popmatters, Electric Literature, and more—and
Sons and Other Flammable Objects
(Grove, 2007).
What kinda fiction are we looking for? Whether it's the dystopic near future, an epistolary love story, autofiction, coming of age, a tale of two puppies, a story of war on another planet or one about being human in 2017, we want work that elevates and amplifies underrepresented voices, work that is warm, thoughtful, dark, light, devastating, funny, & necessary.
The winner will receive $500 and publication in
Cosmonauts Avenue
.


Bridge Eight Literary Magazine Call for Submissions (Theme: "Organic" – Deadline October 1)
Bridge Eight Literary Magazine is a biannual print publication. We consider every submission we receive, but look for bold, fresh fiction, poetry, and creative non-fiction that serves the literary community and community-at-large by delivering a sense of lyrical urgency and authorial authenticity.
Issue 7 "Organic" – This issue, we're looking for writing that explores the natural, organic, pure, as well as the antithesis of all of these. As one of our broadest concepts, do with it as you will—to whatever extreme. At the end of the day, we're looking for poetry, fiction and non fiction pieces that are grounded, raw, and textured—pieces that go deep into humanity's (and the earth's) natural state (or challenge the notion of "organic" altogether).

Mississippi Review Prize (Deadline January 1 – $1000)
Our annual contest awards prizes of $1,000 in poetry, fiction, and nonfiction. Winners and finalists will make up next summer's print issue of the national literary magazine Mississippi Review. Contest is open to all writers in English except current or former students or employees of The University of Southern Mississippi. Fiction and nonfiction entries should be 1000-8000 words, poetry entries should be three to five poems totaling ten pages or less.
Mississippi Review was founded by Gordon Weaver in 1972 at the University of Southern Mississippi. Frederick Barthelme took over the editorial reins in 1977 and along with managing editor Rie Fortenberry quickly turned MR into a literary magazine of national acclaim. The duo ran Mississippi Review for over 30 years, consistently publishing issues that combined top-tier work with an innovative and eclectic design aesthetic. In 2010 Julia Johnson became editor-in-chief, followed two years later by Andrew Malan Milward. Now, the editorial reins are back in the strong and capable Barthelme hands: as of fall 2016, Steve Barthelme, director of the USM Center for Writers, will be the new editor-in-chief.
Today, MR is one of the most respected literary journals in the country. Raymond Carver, an early contributor to the magazine, once said that Mississippi Review "is one of the most remarkable and indispensable literary journals of our time." Well-known and established writers have appeared in the pages of the magazine, including Pulitzer and Nobel Prize winners, as well as new and emerging writers who have gone on to publish books and to receive awards. MR is now in its fifth decade, and while adapting to this up-and-coming generation of writers and readers, the magazine continues to publish writing that is offbeat and ahead of the curve.

Driftwood Press Call for Submissions
John Updike once said, "Creativity is merely a plus name for regular activity. Any activity becomes creative when the doer cares about doing it right, or better." At Driftwood Press, we are actively searching for artists who care about doing it right, or better. Driftwood Press is a quarterly literary magazine founded in Tampa, FL in 2013. We strive to provide our readers with the highest quality content. This includes fiction, poetry, photography, graphic narrative, literary criticism, and interviews. We are excited to receive your submissions and will diligently work to bring you the best in literary and artistic excellence. Our first issue was released on January 6th, 2014.

The Southampton Review Short Short Fiction Prize (Deadline October 1 – $350)
Dedicated to publishing fine fiction, nonfiction, plays, screenplays, poetry, literary cartoons, photography and art, TSR opens its pages to writers from across the globe whose work is compelling. This site provides information on the publication and its staff, an archive of past issues, information on how to submit your work to TSR, as well as information on how to subscribe. TSR Online, our online companion, contains content not available in our printed editions.
Our goal in putting The Southampton Review together is to create a literary journal that readers will keep for a very long time, that they will dip into again and again, discovering new voices and visions while savoring long-standing favorites.
Our pages are equally devoted to emerging and established writers and artists. Some of the writers and artists we have featured: Billy Collins, Meg Wolitzer, Roxana Robinson, Amy Hempel, Major Jackson, Patrcia Marx, Helen Simonson, W.S. Merwin, Frank McCourt, Matthew Klam, Kaylie Jones, Timothy Liu, Marsha Norman, Bharati Mukherjee, Elena Gorokhova, Julie Sheehan, Daniel Menaker, and David Rakoff.

Ucross Foundation Residency Program (Clearmont, Wyoming – Deadline October 1)
The mission of Ucross Foundation is to foster the creative spirit of deeply committed artists and groups by providing uninterrupted time, studio space, living accommodations, and the experience of the majestic High Plains while serving as a good steward of its historic 20,000-acre ranch.
Ucross Foundation was established by Raymond Plank in 1981 and is a 501(c)3 public non-profit organization. For more than thirty years, Ucross has been giving space and time to artists who come from many disciplines. They are writers, composers, visual and performing artists. Our participants come from all over the world. In our complex of private studios and shared residences, visiting artists build a small, intense community hard at work in the midst of 20,000 acres of Wyoming ranchland.
Ucross Foundation's home is a working ranch set at the confluence of three creeks, and its purpose is to bring deeply committed artists into the heart of an unparalleled landscape. We believe that being a good steward of the land closely resembles being a good artist, and vice versa. Both require dedication, imagination, and the best possible use of the resources at hand.
tagged
submission,
submission sunday