Friday, September 18, 2015 at 7:39PM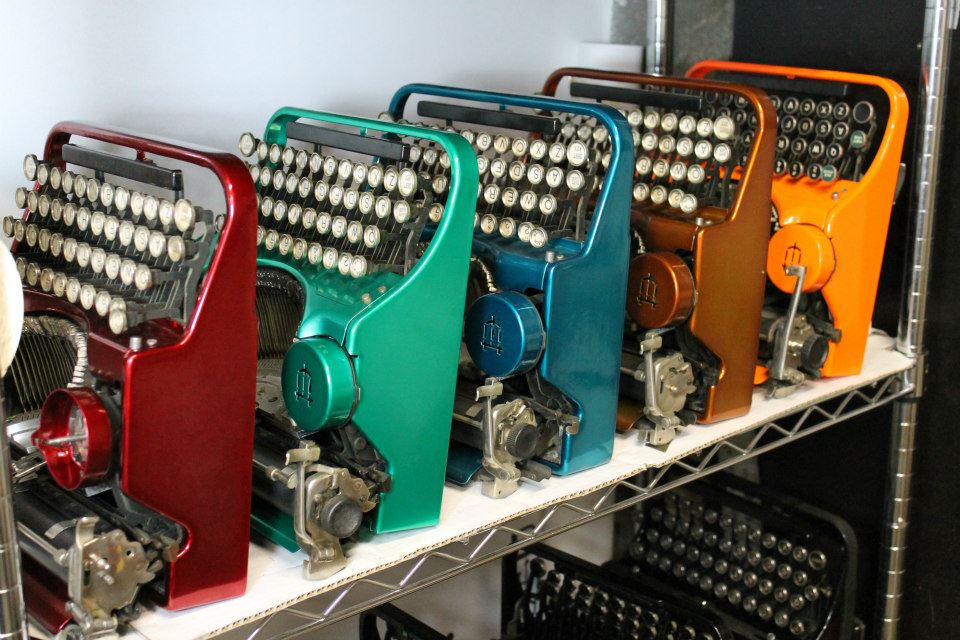 Starting today, Submission Sunday will be posted biweekly through the end of the year. Check out the upcoming deadlines below and send out that work!

The Philip Levine Prize in Poetry is an annual book contest sponsored by the Creative Writing Program at California State University, Fresno. This contest -- open to any poet writing in English (except current or former students or faculty of Fresno State) -- offers a $2,000 prize and publication by Anhinga Press, a Florida-based press that has been publishing poetry for more than 25 years.
Through participation in our Engl 242 course, Literary Editing and Publishing, Master of Fine Arts graduate students are given an opportunity to serve as manuscript readers and staff for the Prize, as well as to learn about other facets of contest administration, book publishing and promotions.
The contest is named for the late poet Philip Levine, who served as the final judge in 2001, 2002, 2005 and 2013. Levine taught at Fresno State for many years and is one of the most highly honored and widely read American poets. He published 16 books of poems, as well as several volumes of translations and two collections of essays. His list of honors included two National Book Awards, two National Book Critics Circle Awards, the American Book Award, the Ruth Lilly Poetry Prize for Distinguished Poetic Achievement, the Wallace Stevens Award and the Pulitzer Prize for poetry. Levine served as United States poet laureate from 2011-2012.

Thread: A Literary Publication Call for Submissions
Thread: A Literary Publication publishes short personal essays, memoir, creative nonfiction and photographs by a mix of established and emerging writers and photographers. The pieces range in length from 100 to 1800 words. We do not publish fiction, short stories or poetry. The publication covers a variety of themes relating to human experience across the decades; thoughtful, well-told stories from the lives of a diverse range of people.

HarperCollins Australia Call for Manuscripts (Wednesdays)

Calling all writers – do you want to be published? HarperCollins wants to hear from you! HarperCollins is inviting unsolicited manuscripts from aspiring authors in Australia, New Zealand and around the world. Whether or not you've been previously published, this is the perfect opportunity to submit your work and have a chance to be published by an award-winning, international publishing house.
Our online submissions scheme, The Wednesday Post, is ready to uncover the best voices writing today. All entries will be considered for both print and ebook publication as well as digital-only publication. We are currently looking for: Adult fiction, particularly commercial women's fiction, erotica, romance and young adult fiction. Non Fiction including memoirs, biographies, narrative histories and illustrated non-fiction. We are not currently accepting: plays, poetry, short stories, essays, mind body spirit, religious titles, health and fitness, children's books and educational texts.

Boston Review Aura Estrada Short Story Contest (Deadline October 1 – $1500)
Aura Estrada (1977–2007) was a promising young Mexican writer and student, and the wife of Francisco Goldman. This prize is meant to honor her memory by supporting other burgeoning writers. Judge: Jennifer Egan.
A flourishing democracy depends on engaged public discussion of ideas that matter. Boston Review—independent and nonprofit—creates that discussion in print and on the Web, on tablets and in books, and at public events, with a range that extends from politics and economics to ethical and religious thought, from philosophy and science to the imaginative exploration of human experience in great fiction and poetry.

Catapult Call for Submissions (Book-Length Submissions Deadline October 31)
Catapult is an innovative publisher that celebrates extraordinary storytelling. We accept submissions of literary fiction, memoir, nonfiction, and graphic narrative. We promote American and international fiction and narrative nonfiction that is alive, insightful, illuminating, stirring, and surprising by way of unique voices—whether emerging or established—that honor the craft of writing. "We must contribute to both contemporary literary culture and the pleasure and knowledge of a diverse and serious readership," says Editor in Chief Pat Strachan. "As Rebecca Mead wrote in The New Yorker, 'There are pleasures to be had from books beyond being lightly entertained.'"
We will consider unagented book-length submissions during the months of April and October each year. Please include a brief query letter along with your entire digital manuscript. We will also consider short fiction and nonfiction of 500-6000 words for our website year-round. Please include a cover letter along with your piece. Writers will receive paid compensation for accepted website pieces.

Six Hens Call for Submissions (Deadline November 9)
Who: Women writers.
What we're looking for: Make us feel something.
Six Hens features true stories about the moments that define and redefine. Our writers take us to the places and events that changed what they believe in, changed how they see their place in the world, and changed them. Through their storytelling, they change us. We are looking for powerful, first-person nonfiction about the moments that segment life into before and after.

Kenyon Review Call for Submissions (Deadline December 15)
The Kenyon Review was founded in 1939. The resources for the new literary journal were provided by Gordon Keith Chalmers, President of Kenyon College, while the inspiration had been conceived some years before by his wife, Roberta Teale Swartz. The poet and critic John Crowe Ransom was recruited to Kenyon by Chalmers with the express purpose in mind of his launching a distinguished magazine. During his 21-year tenure, Ransom published such internationally known writers as Allen Tate, Robert Penn Warren, William Empson, Mark Van Doren, Kenneth Burke, and Delmore Schwartz, as well as younger writers: Flannery O'Connor, Robert Lowell, and Peter Taylor, to name a few. It was perhaps the best known and most influential literary magazine in the English-speaking world during the 1940s and '50s.

The New York Times David Carr Fellowship (Deadline November 14)
The New York Times is sponsoring a fellowship that will bring an outside journalist to The Times to pursue the kind of work that made David's career so exceptional.
David Carr, who died in February, was the media columnist for The New York Times and one of the most important voices in journalism. The first David Carr Fellow will spend two years in The Times's newsroom covering the intersection of technology, media and culture. The focus of the fellow's work could be steady, sustained news stories; magazine-style features; investigative efforts; videography; or a mix of approaches, depending on the interests of the fellow and the recommendation of Times editors.
The fellowship is an opportunity for a journalist early in his or her career to build upon David's commitment to holding power accountable and telling engaging, deeply reported stories. Candidates should have at least three years of experience and be eager to experiment with creative ways of storytelling through video, text, social media and other means. Journalists with experience of all types are welcome, especially those from digital and new media. The Times wants the David Carr Fellow to be selected from a diverse group of candidates, so journalists of all backgrounds are encouraged to apply.
tagged
submission,
submission sunday